If you love anime series, what better platform will you have than Roku? Since Roku is home to dozens of channels that let you stream the best anime from Japan, in this post, we will help you pick the right option for you.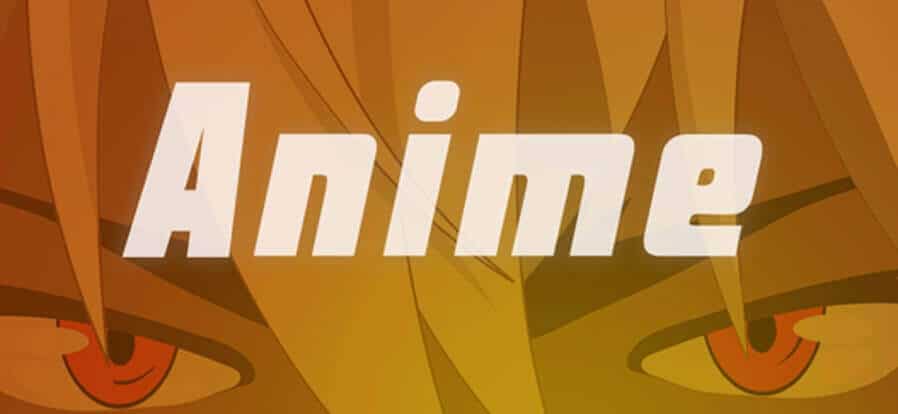 Does anime hold a special position in your heart? Then let's unravel the best channels to enjoy anime on Roku and have a whale of a time with your little ones.
Top 10 Anime Channels on Roku
Some 30 years ago, people didn't have many options to watch animated series and movies from Japan. But now, we are spoiled with choices. It is a tough job to pick a channel as many options are available. But don't worry! We will help you choose the best and most popular Roku anime channels.
Here is the list of top 10 anime channels on Roku –
Crunchyroll
Pluto TV
HIDIVE
CONtv Anime
Pokemon TV
Netflix
Hulu
FunimationNow
Crackle
Anime Network
Let's discuss each one separately.
Crunchyroll
We choose Crunchyroll in the first place. Reason? It is the internet's most popular destination for streaming anime series and films. Crunchyroll has the most extensive library of anime titles – comprising classics and current ones.
Since its inception, Crunchyroll has always been a top-class anime channel where people get fresh episodes every week. However, you will require a valid subscription ($7.99 per month) to watch beloved classics like Dragon Ball Z and Naruto. So, what are you waiting for? Install the Crunchyroll app on your Roku device and begin your free trial today!
Pluto TV
Anime All Day is Pluto TV's separate anime channel that features One Piece, Naruto, One-Punch Man, Megalobox, and more. You can watch it on your Roku without paying a fee.
HIDIVE
HIDIVE is another fantastic platform, a one-stop shop for all your favorite animated movies and series. HIDIVE has a massive selection that boasts some popular dubbed versions, including Samurai Girls and Lupin the 3rd.
The network allows users to enjoy a 14-day free trial before paying for it. After that, HIDIVE is available for $4.99 per month.
CONtv Anime
Although you can stream anime on Roku for free with CONtv Anime, there's a limit to it. You won't be able to access more content as not all anime content is available for free. So instead, pay $6.99 per month and enjoy ad-free anime hits like Jin-Roh: The Wolf Brigade, Mazinkaiser SKL, and Fist of the North Star on your Roku TV.
Pokemon TV
If you don't want to pay but still want to watch popular animated shows, we suggest you get Pokemon on your Roku streaming device. You don't have to pay to watch Pokemon episodes. The channel is free, and you can install it from the Roku Channel Store.
Netflix
Netflix is known for the best thrillers. Agree? But do you know it also has an impressive array of anime series like BAKI, JoJo's Bizarre Adventure, and Pokemon Journeys: The Series? Well, you will require a valid subscription to watch these episodes and more anime shows on Roku.
Hulu Streaming Service
Start a 30-day free trial and watch your favorite anime titles like One Piece, My Hero Academia, and Naruto Shippuden. Then, if you want to watch more such thrilling shows and episodes on Roku, Hulu will charge just $6.99 per month.
FunimationNow
US audiences are in love with Japanese animation and want to watch anime shows from companies or channels with the proper license. FunimationNow, the streaming service from Funimation, boasts more than 10,000 movies and episodes, including dubs and subs. To access its library on Roku, you must subscribe to FunimationNow at just $5.99 per month.
Crackle
Digimon Adventure Tri has managed to keep kids and elders alike glued to the TV screen. But, if you haven't added this free anime channel to your Roku, you might miss out on many amazing episodes. So, add the Crackle channel from the Roku channel store and keep your kids busy.
Anime Network
Our next pick is Anime Network. With a monthly subscription, you get to watch unlimited anime shows. Anime Network also offers a 14-day free trial. If you don't want to continue, you can cancel the subscription before the last day of the free trial. Anime Network is home to all anime genres, such as horror, adventure, action, etc.