Crunchyroll, a video-on-demand streaming service, is well known for distributing, publishing, and licensing the streaming of Anime, Manga, and Dorama in the United States. It offers thousands of episodes from various anime series, including popular titles like "Naruto," "One Piece," "Attack on Titan," "My Hero Academia," and many more.
If you are an anime fan, then Crunchyroll is an excellent streaming service for you, with over 1,300 titles and 30,000 anime episodes. Also, the latest Crunchyroll TV streaming app allows you to watch anime on your TV using a streaming platform, such as Roku, Android, iOS, Amazon Fire, Apple TV, Xbox, etc. The app has a wide variety of anime content and is easy to use.
To watch Crunchyroll on such TV-connected devices, you must create an account with Crunchyroll, install the Crunchyroll TV app, and activate the service on your device at www.crunchyroll.com/activate.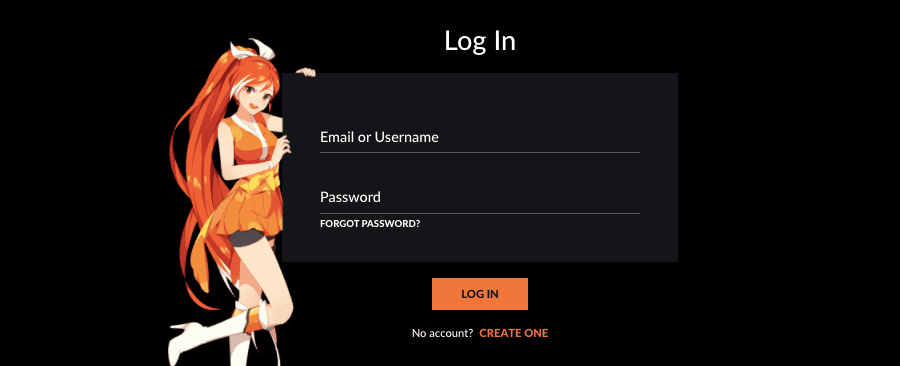 This guide will walk you through the steps to activate Crunchyroll on different TV devices. Whether you have a smart TV, streaming device, or game console, you can stream your favorite anime series in no time.
Guide to Activate Crunchyroll on Roku, FireStick, Apple TV, Xbox, and Android TV [2023]
Crunchyroll is available on most smart TVs, streaming devices, and game consoles. Here are some of the devices that are compatible with the Crunchyroll app:
Smart TVs: Samsung, LG, Sony, Panasonic, Vizio, and others
Streaming devices: Amazon Fire TV, Roku, Apple TV, and Chromecast
Game consoles: PlayStation 4, PlayStation 5, Xbox One, and Xbox Series X/S
Follow the instructions below to install and activate Crunchyroll on your streaming device or smart TV via www.crunchyroll/activate:
www.crunchyroll.com/activate Roku
To activate Crunchyroll on your Roku device and start streaming your favorite anime shows, follow these step-by-step instructions:
Go to the Roku Channel Store and search for Crunchyroll.
Once you find the app, select it and click Add Channel to install the Crunchyroll app.
Launch the app and select Log in with Activation Code for a unique alpha-numeric code.
Visit crunchyroll.com/activate on another device.
Sign in with your Crunchyroll credentials.
Enter the 6-digit code.
Click the Activate button to activate your device.
Once your device is activated, you can start watching Crunchyroll content on your Roku device.
Crunchyroll Activate on Apple TV
Here are the steps to install & activate the Crunchyroll app on your Apple TV device:
Switch on your Apple TV device.
Search for the Crunchyroll app in the App Store.
Install the app.
Open the Crunchyroll app on your TV
Inside the app, go to the Log-in page and select Log in with Activation Code.
A code will appear on your TV screen.
Once you have the code, open www.crunchyroll.com/activate on your mobile or computer browser.
Enter the email address and password for your Crunchyroll account. If you don't have a Crunchyroll account, you can create one for free.
Enter the code and click Activate.
Wait for a few seconds, and your Apple TV will be ready to stream new anime series episodes as they air in Japan.
Activate Crunchyroll on Xbox One Console
If you own an Xbox One gaming device, here's how to activate Crunchyroll:
Power on your device and scroll to the Microsoft Xbox Store.
Use the virtual keyboard to find the Crunchyroll app.
Click the Get button to install the app.
Once installed, launch the app and follow the prompts to get a code.
Save the code before visiting crunchyroll.com/activate on a different device.
Sign in to your Crunchyroll account (if you have not signed in already).
Enter the code in the desired field and click Link Device.
You are now ready to stream Crunchyroll on Xbox One gaming console.
How to Activate Crunchyroll on FireStick/ Fire TV
Below you'll find step-by-step instructions to activate CrunchyRoll on Amazon FireStick/ Fire TV:
Go to the Amazon App Store on Fire TV.
Type Crunchyroll in the Search bar.
Select the app and click the Get/Download button to install the app.
Launch the app to generate a unique alpha-numeric code.
Open crunchyroll.com/activate and provide the sign-in details.
Type the code from your TV screen.
Follow the prompts to complete the activation process.
The Crunchyroll streaming service is now active on your FireStick device, and you can stream Japan's most popular anime on the big screen.
Activate on Android TV at www.crunchyroll/activate
Android TV users can watch animated Japanese shows for free by installing and activating the Crunchyroll app.
Install the Crunchyroll app from the Play Store of your Android TV.
Launch the app and select Log in with Activation Code.
Your TV screen will now display an activation code.
Leave the screen visible and open crunchyroll.com/activate on another device.
Sign in using your Crunchyroll username and password.
Enter the code and tap the Link Device option.
You can now enjoy your favorite cartoon shows on Android TV.
---
How to Subscribe to Crunchyroll Premium Service
The Crunchyroll streaming service is free, but you can subscribe to a premium plan for ad-free streaming and other benefits. Here are the subscription plans:
Free: This plan allows you to watch anime with ads.
Fan: This plan costs $7.99 per month and removes ads.
Mega Fan: This plan costs $9.99 monthly and includes ad-free streaming, offline viewing, and access to Crunchyroll's manga library.
Ultimate Fan: This plan costs $14.99 per month and includes everything in the Mega Fan plan, plus access to Crunchyroll's live events and simulcasts of new episodes one hour after they air in Japan.
To subscribe to Crunchyroll and gain access to their premium content, you can follow these steps:
Visit the Crunchyroll website: www.crunchyroll.com.
Click on the Try Free Premium option located in the top right corner.
Choose a subscription plan.
Enter your email address and password to create a Crunchyroll account.
Select your preferred payment method to complete the subscription process.
Provide the required payment information, such as your card or PayPal account information.
Follow the on-screen instructions to complete the payment process securely.
Once you have subscribed to Crunchyroll, you can use the credentials to activate your device at crunchyroll.com/activate and enjoy ad-free streaming, high-definition video quality, simulcast episodes, and exclusive content on your TV.
---
Frequently Asked Questions
Do I need a Crunchyroll subscription to activate it on my TV?
You can access Crunchyroll for free with limited content and advertisements. But to access all the benefits and features of Crunchyroll on your TV, it's recommended to have a Crunchyroll subscription.
What things should I need to activate Crunchyroll?
There are a few things needed to activate Crunchyroll on your TV:

– An active Crunchyroll profile.
– A compatible streaming device.
– Stable internet connection.
– A valid subscription if you don't want ads.
– Another device to access the official activation link – crunchyroll.com/activate.
Is Crunchyroll available on Roku?
The latest Roku models support the Crunchyroll app. However, you must update your device to avoid technical errors.