Roku devices are known to bring you endless entertainment through movies, shows, documentaries, music, and more. When set up with your TV, it lets you instantly access countless hours of streaming content. But do you know you can watch workout videos on your Roku device and get in shape without hitting the gym?
Zumba Workouts are a great way to shed some weight while engrossed in fun videos ranging from 20 minutes to 60 minutes. To get Zumba on Roku, you must sign up for a Zumba program for only $24.99.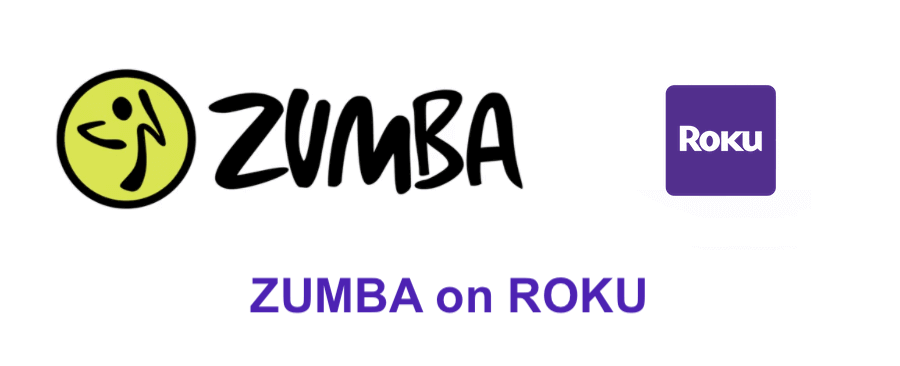 Millions of people have already changed their lives, bodies, and lifestyles. Here are the primary benefits of Zumba Workouts –
Access videos anywhere, anytime.
Zumba helps you stay stress-free.
Tone your body.
It helps you lose weight.
Different types of dance videos keep you excited and thrilled.
Adding the Zumba Channel app to your Roku device doesn't cost a dime. In addition, the Roku Channel Store houses the latest version of the Zumba Workouts app.
Guide to Install and Watch Zumba on Roku [2023]
It takes hardly two minutes to add the Zumba Workouts app to your Roku streaming device. However, before you proceed with the steps below, ensure your Roku device is connected to a high-speed Wi-Fi network.
First, turn on your Roku device.
Then, press the Home icon on the remote to access the home screen.
From there, scroll to the Streaming Channels option.
Under the Streaming Channels option, you will need to select Search Channels.
You can either browse through the Health & Wellness category to find the app or select the Search icon and type Zumba.
The Zumba Workouts app will appear on the screen.
Select the app and click the Add channel button found next to it.
Then select the OK button to install the Zumba app on Roku.
Once installed, click the Go to Channel option to launch the app.
That's it! You can now enter the Zumba Workouts login details and enjoy your favorite workouts anytime.
---
Can I Add Zumba Workouts to My Roku from the Web?
If the above method doesn't work for any reason, you may try the following steps to add the Zumba Workouts Roku channel from the web. You will require a laptop, desktop, or mobile device with a Wi-Fi connection to carry out this process. Also, keep your Roku account details ready.
On your computer/phone, launch Google Chrome, Safari, or Firefox.
In the URL bar, type channelstore.roku.com.
Click the Sign In button and enter the required credentials.
Once logged in, click the Search icon and type Zumba Workouts.
Select the app from the search results.
Click the Add Channel button next to the Zumba app.
The app will be added to your Roku device within 24 hours.
On your Roku-connected TV, scroll to the home screen and search for the Zumba app in the channel list. Select the app and launch it. Next, enter the required subscription details and browse a dance workout video. Finally, you are ready to enjoy Zumba on Roku.
---
Frequently Asked Questions
Is Zumba available on Roku?
Yes, the Zumba Workouts app is available on the Channel Store of your Roku device.
How much is Zumba on Roku?
To get Zumba on Roku, you must sign up for a Zumba program for only $24.99.
Is Zumba content available on Prime Video?
Yes, you can stream Zumba on Amazon Prime. If you got a Prime subscription, you don't have to pay separately to watch Zumba workouts on Roku.
What are other platforms like Zumba that I can add to my Roku?
Zumba workouts are fun and effective. However, Zumba isn't the only option available on Roku. You can get Beachbody On Demand, Figure 8 Fitness, and Zwift on your streaming device.