Google Play Music is no longer available. However, all the best Google Play Music features are live on YouTube Music.
"Can I listen to my favorite music on Roku?" – You may ask. The answer is "Yes, Of Course." Roku is not only home to hundreds and thousands of video titles but also lets you stream music, songs, podcasts, and more.
If you are a Google Play Music subscriber and want to add the music service from Google to your Roku, you will be able to do that. However, you cannot directly get Google Play Music on Roku as the music app isn't available on the Channel Store.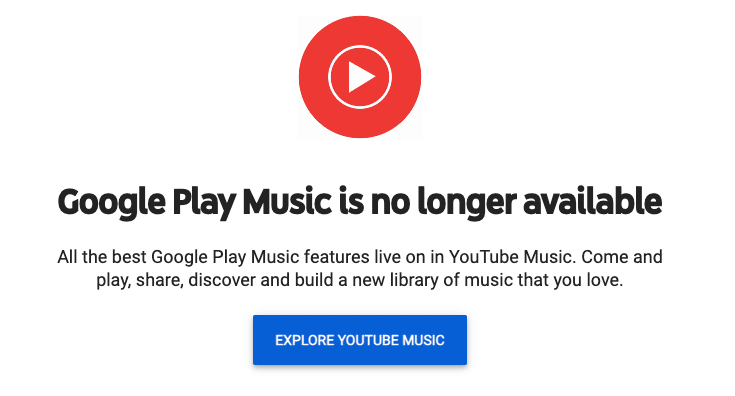 You will have to cast your Android phone screen to get Google Play Music on your Roku device and listen to millions of songs. Roku has an outstanding feature called Screen Mirror Mode that you must enable to enjoy unlimited songs.
To cast Google Play Music on your Roku streaming device, make sure you possess the following prerequisites.
Your Roku device must be updated and boasts the best Wi-Fi network.
You must possess a Google Play Music subscription.
Keep a smartphone at your disposal.
Steps to Get Google Play Music on Roku via Screen Mirroring
Due to the unavailability of the official Google Play Music on the Channel Store, you will have to get the app indirectly. Having said that, we encourage you to turn on or enable the screen mirror feature on your Roku device so that casting or mirroring the screen can easily be done.
How to Turn on or Enable the Screen Mirror Feature on Roku
Here's what you need to do to enable the screen mirroring feature on Roku –
Turn on Roku and connect it to your TV via an HDMI port.
Access the home screen by pressing the Home icon on the remote.
From there, scroll to Settings (in the main menu).
Under Settings, scroll down to select System.
Click System to get the Screen Mirroring Mode option.
Select the Screen Mirroring Mode, and you will see a few options on the screen – Prompt, Always Allow, and Never Allow.
You can select either Prompt or Always Allow.
The screen mirroring mode is now active on your Roku device.
Let's move on to the steps to screen mirror Google Play Music on Roku from your Android phone.
How to Screen Mirror Google Play Music on Roku
Ensure your Roku and Android device are connected to the same internet connection. To access Google Play Music on your Roku device, follow these instructions –
On your Android phone, go to the Play Store.
Download or install the Google Play Music app from the Play Store.
Now, pull down the phone screen to access the Notification Panel.
Select the Cast icon, and you will see a list of available devices.
Select your Roku device from the list and launch Google Play Music app on your phone.
Now, whatever you play on your phone will be cast on your Roku-connected device.
Note: As per the latest update, Google Play Music has been discontinued since December 03, 2020. So, if you have to listen to music on Roku, you may try YouTube Music.
Features of Google Play Music
Google Play Music is home to more than 35 million songs. So, getting Google Play Music on Roku can be an incredible way to immerse in top-class music.
Here are some of the top-notch features of this music and podcast streaming service.
Download music and listen to your favorite songs offline.
You can store up to 50,000 songs from your music collection.
30 days free trial.
Compatible with multiple devices, including iOS, Android, Fire TV, Chromecast, etc.
Frequently Asked Questions
Is Google Play Music available on Roku?
No, Google Play Music doesn't support Roku devices.
How do I enjoy Google Play Music on Roku?
You must use the screen mirror method to listen to Google Play Music on Roku.
Is Google Play Music still available?
Google discontinued the music and podcast streaming service on December 3, 2020. After that, you won't find the app on any platform.