With an iFit subscription, you can access workout videos, fitness coaching, and more right from the best comforts of your home, gym, or outdoors. This innovative fitness brand motivates and helps you keep track of your progress toward your fitness goals.
The iFIT TV app is a fitness app that allows you to stream iFIT workouts on your TV. It is available on all streaming devices and Smart TVs, such as Amazon Fire TV, Apple TV, Android TV, Google TV, and Roku. The iFIT TV app is not compatible with workout machines.
To use the iFIT TV app, you need to create an iFIT account and subscribe to a membership. Individual memberships start at $15/month. Once you have created an iFIT account and subscribed to a membership, you can install the iFIT app and activate your device at ifit.com/activate by following the steps below: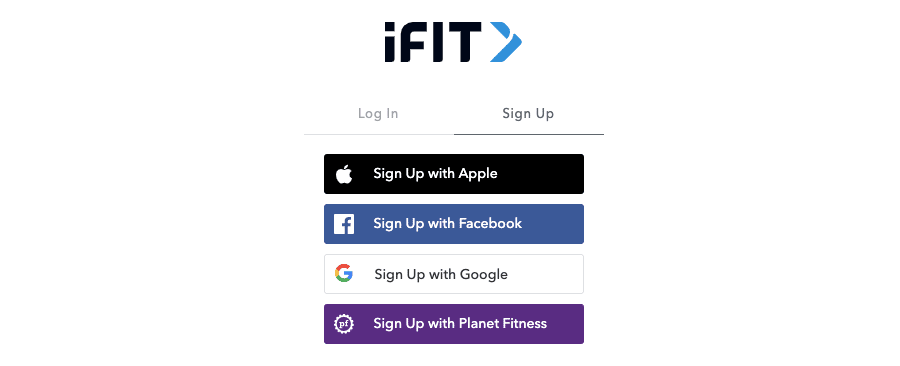 iFIT.com/activate on Apple TV, Roku, FireStick, or Android TV [2023]
Are you thrilled and super-excited to bring home on-demand or live studio classes and global workouts? Say goodbye to boring workouts, as you can experience true immersion while training at your own pace.
Take note of the following prerequisites to activate the iFIT TV app on your streaming device using the official URL – ifit.com/activate.
You need to create an iFIT account and subscribe to a membership to use the iFIT TV app.
The iFIT TV app requires a high-speed internet connection to stream workouts.
A compatible streaming device connected to your TV.
A second device, such as a smartphone, tablet, or computer, to access the ifit.com/activate website to enter the one-time activation code.
Once you have met all of the prerequisites, you can follow these steps to activate the iFIT TV app on compatible devices.
iFIT.com Activate on Roku
Follow the steps below to watch iFIT on your Roku streaming device:
Turn on your Roku device and press the Home icon on your Roku remote.
Access the home screen and navigate to the Roku Channel Store.
Access the Search bar, and type iFIT using the virtual keyboard.
Click the Add Channel button and press OK to install the iFIT TV app.
Launch the app to get an activation URL and a code.
Leave the screen visible as you head to ifit.com/activate on your mobile or tablet.
Log in with your Apple, Google, Facebook, or Planet Fitness credentials, or use your email address and password.
Enter the code and click the Activate button.
The iFIT TV app will load automatically. You are all set to bring home live events and on-demand global workouts.
How to Activate the iFIT App on Apple TV
Check the steps below to install and activate the iFIT app on your Apple TV in a seamless manner:
From your Apple TV home screen, go to the App Store.
Search for the desired app and click the Get option.
Once the app is installed, launch it to get an activation code and a URL.
Save the code, and grab your phone or tablet to access ifit.com/activate.
Next, sign in to your iFit account using one of the given platforms.
Type the correct code in the right field.
Click the Activate button to complete the process.
Now, return to your Apple TV, select a workout video, and enjoy workouts on stunning sandy beaches or serene mountain landscapes.
iFIT.com/activate FireStick TV
Amazon Fire TV users can check the following steps to activate the iFIT app and enjoy fitness videos anytime.
Search for the iFIT app in the AppStore.
Install the app by clicking the Get button.
Once installed, launch the iFIT app on FireStick.
You will see an activation code on the popup screen.
Note down the code before accessing ifit.com/activate on another device.
Sign in using your email address and password.
Enter the code shown on your TV and click the Activate button to finish the process.
It will take a moment for your FireStick device to be ready. Once your device is activated, you'll be able to start streaming iFIT workouts.
To Activate iFIT on Android TV
Here are the instructions to activate the iFIT TV app on your Android Smart TV,
Search for the iFit app in the Play Store on your Android TV.
Click the Install button to get the app.
Launch the app after installation.
Follow the prompts on your TV to generate an activation code.
Save the code and visit ifit.com/activate on a mobile device.
Enter the login credentials and tap Login.
Type the code and tap the Activate button.
You can now watch iFIT app content on your TV using your Apple TV device.
---
About iFit TV App – Turn your TV into a Gym
The iFIT app will transform your home into an innovative, personal gym with instant access to strength training, studio classes, global workouts, and yoga sessions. The app offers a variety of workouts, including:
Global workouts: These workouts take you to beautiful locations around the world.
Studio classes: These workouts are led by iFIT trainers in a studio setting.
Yoga: There are a variety of yoga workouts available, from beginner to advanced.
Strength training: These workouts focus on building muscle and strength.
Meditation: Various meditation workouts are available to help you relax and de-stress.
The iFIT TV app also offers live events, progressive series, and challenges.
Live events are real-time workouts that you can participate in with other people from around the world.
Progressive series is a series of workouts that are designed to help you achieve a specific goal, such as running a 5K or losing weight.
Challenges are monthly fitness challenges that you can participate in to stay motivated.
Make sure you get an iFIT subscription. It has three plans –
A yearly individual plan for $180/year
A monthly family plan for $39/mo
An annual family plan for $396/year
The iFit brand is well-equipped with fitness machines from NordicTrack, Pro-Form, and FreeMotion. You can procure your machine and start interactive training on Treadmills, Bikes, Ellipticals, Rowers, Cable Equipment, Reflective Equipment, and apps.
---
Frequently Asked Questions
How do I activate iFit on my TV?
Install the iFit app on your streaming device and go to ifit.com/activate to activate iFIT.
What devices are compatible with the iFIT TV app?
The iFIT app is compatible with most TVs, including Amazon Fire TV, Apple TV, Android TV, Google TV, and Roku.
Do I need an iFIT account to use the iFIT TV app?
Yes, you need an active iFIT membership to access the iFIT app on your TV. If you don't have a membership, you can sign up on the iFIT website and choose a subscription plan.
How do I get a FREE TRIAL?
Go to ifit.com and click the Free Trial option in the top right corner of the screen. If you haven't signed up yet, select "Sign up with Apple", "Sign up with Facebook", "Sign up with Google", or "Sign up with Planet Fitness". Or, you can enter your email and create a password to Sign Up. Then, follow the on-instructions to get a free trial.
What should I do if my ifit.com activation code doesn't work?
If the activation code isn't working, double-check that you've entered it correctly. Ensure that you have a stable internet connection on both your TV and the device you're using to activate the code.