WW International offers health and fitness products and services such as weight loss and maintenance, fitness, and mindset programs like Weight Watchers comprehensive diet program.
Generally, the Weight Watchers program comprises three options – Coaching online or by phone, Online via its mobile application and website, and in-person meetings.
If you have purchased a program from Weight Watchers, you must activate it at ww.com/checkout/activation using your access code before using the service.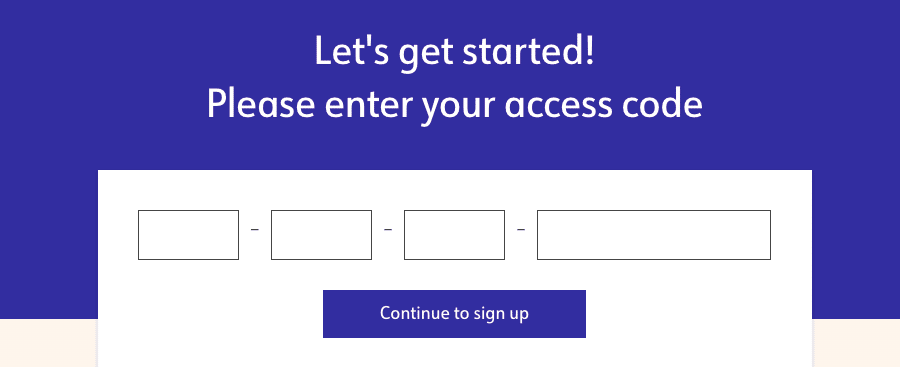 To activate your Weight Watchers package, follow the instructions below.
Guide to Activate Weight Watchers Plan via ww.com/checkout/activation
Before following the below-mentioned steps to activate your Weight Watchers Package on www.ww.com/checkout/activation, make sure to keep your access code ready. Your access code is hidden under the scratch-off area provided in the voucher. So, scratch off the coating to unhide the code.
Now, let's get started with the activation process:
Visit the Weight Watchers activation page – ww.com/checkout/activation.
Enter the access code in the provided fields, and tap the Continue to Sign up button.
Complete the remaining guided prompts (if any) to finish the activation of your Weight Watchers program.
You can now use your newly activated program to achieve your desired fitness goals.
If you have trouble redeeming your free Lifetime Digital tools voucher, contact Weight Watchers customer support for assistance.
What are the different packages offered by Weight Watchers?
Weight Watchers offers four different plans, which you can access anytime, anywhere.
| Digital | Digital 360 | Unlimited Workshops + Digital | 1-on-1 Coaching + Digital |
| --- | --- | --- | --- |
| Starting at $3.53/Week | Starting t $4.61/week | Starting at $8.11/week | Starting at $11.08/week |
| Duration: Buy 3, Get 6 Months ($68.85) | Buy 2, Get 3 Months ($15.30) | 1 Month ($42.95) | Duration: Buy 3, Get 6 Months ($89.85) | Buy 2, Get 3 Months ($19.96) | 1-Month ($49.95) | Duration: Buy 3, Get 6 Months ($134.85) | Buy 2, Get 3 Months ($29.96) | 1-Month ($64.95) | Duration: 1-Month ($47.97) |
Frequently Asked Questions
Can I add track activity on ww.com?
Unfortunately, the option to add activity manually on ww.com has been disabled. However, if you use a fitness device, you can sync it to your WW account to get the points automatically added to your weeklies.
Can I follow the program using a desktop computer?
Of course, you can easily follow the PersonalPoints program on ww.com. However, it is best to consider using the WW mobile app as it offers a variety of unique features that PersonalPoints has.
What are the System Requirements for using Weight Watchers?
Weightwatchers.com is supported by Windows XP and above and Macintosh OS X 10.6 and above. Browsers compatible with weightwatchers.com include Safari, Chrome, Firefox, and Internet Explorer. Using a computer or browser not compatible with WW may cause trouble accessing certain features on the site.