One of the main reasons why a majority of people use Roku is because Roku devices make the streaming experience easy and affordable. In addition, it is home to thousands of channels (free and paid) and streaming services, including big names like Netflix, Prime Video, Hulu, and YouTube.
However, there are times when YouTube can't be accessed on Roku for various reasons – can't log into your account, can't launch the YouTube app, or videos aren't playing.
These issues may occur out of the blue, and you have no clue how to fix these YouTube not working on Roku issues.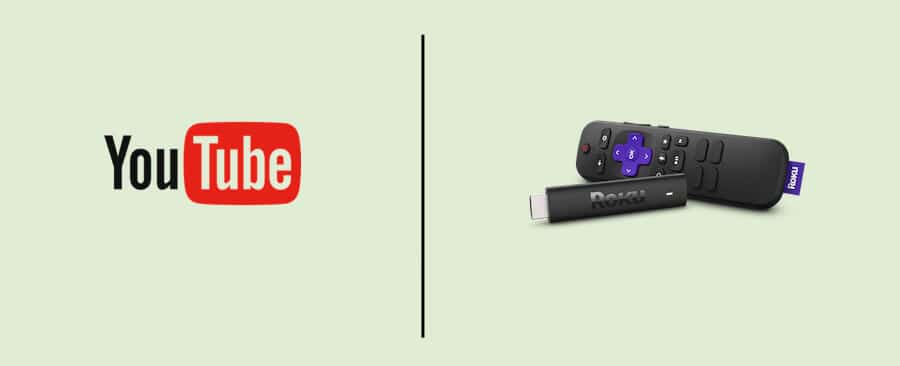 Luckily, we have a handful of troubleshooting tips to get rid of these streaming issues so that you continue having fun with your family and friends.
YouTube Issues on Roku – How to Fix?
Although the YouTube Roku app is very reliable and user-friendly, users sometimes face issues with it. If the YouTube app is not working on your Roku device, follow the instructions below.
Check Your Internet Connection
To check your Roku device is connected to a Wi-Fi network, try accessing other channels or apps and playing a video.
If there's a problem streaming the content, use another device (phone or laptop) connected to the same Wi-Fi network. If it is working fine, you need to address the internet issue with your Roku device.
Check for any glitches or contact your ISP. You should reach out to your internet service provider for unreliable or slow internet.
Still can't access YouTube on Roku? Then, move to the next troubleshooting method.
Is YouTube Down?
Why don't you run a quick test and check if YouTube is down? First, unlock your mobile device and open the YouTube app. Then, try playing a video to see if you can watch it. You can also open YouTube on your computer browser or tablet to check.
Update the YouTube App
Your internet speed and YouTube app are working fine with other devices at home. So, the next troubleshooting method we have for you is updating the YouTube app. Yes, you need to update the YouTube app on your Roku device by following these steps.
Please search for the YouTube app and select it.
Now, press the asterisk (*) button on the Roku remote.
You will have several options on the screen.
Please scroll down to check for updates and click it.
The YouTube app will begin to update.
Launch the YouTube app now and see if you can stream YouTube on Roku.
Update your Roku Streaming Device
Maybe, your Roku device is no longer compatible with the latest version of the YouTube app. To update Roku,
Press the Home button on the Roku remote.
Navigate to the Settings option.
Select System and click the System update option.
If there's an update available, follow the on-screen instructions to update your Roku device.
Try watching YouTube now.
Uninstall and Reinstall the YouTube App
It is probably time to delete the YouTube app and install it again. This process should clear technical glitches or bugs and flush the data cache.
To uninstall the YouTube app, select the app and press the asterisk button. You will have an option that says Remove Channel. Click Remove.
Now, wait some time, and reinstall the app (You may restart your Roku device if you want).
To reinstall the YouTube app on Roku:
Go to the Roku home screen by pressing the Home icon on the remote.
Scroll to Streaming Channels and select the Search Channels option.
Use the virtual keyboard to type YouTube.
Click the Add Channel button to install the app.
There you go!
Restart Roku
Let's try the final troubleshooting method, and we don't see a reason why you can't watch YouTube on Roku now.
You should restart the Roku device if there's a software-related issue.
Go to Settings on your Roku device.
You will select the System option.
Under it, you should find the Power button.
Now, select System restart and click the Restart button.
Your Roku device should reboot now. Once you are back on the home screen, use the remote to access the YouTube app. Launch it, access the videos, and you should be able to watch your favorite shows.