Although we depend heavily on the internet and carry out almost everything effortlessly, the internet world isn't 100% safe. Your identity is under constant threat – whether you use the internet to browse or stream.
But the good news is that using a VPN can safeguard your data and protect your online presence from third parties. So, if you love streaming content over the internet, virtual private networks can come in handy.
Roku comes to mind first if we have to stream videos, audio, music, news, movies, and sports online. Roku devices like Roku Express, Ultra, Roku TV, Streaming Stick, Roku Premiere, and Roku Premiere+ come power-packed with the latest features that allow you to use the VPN service.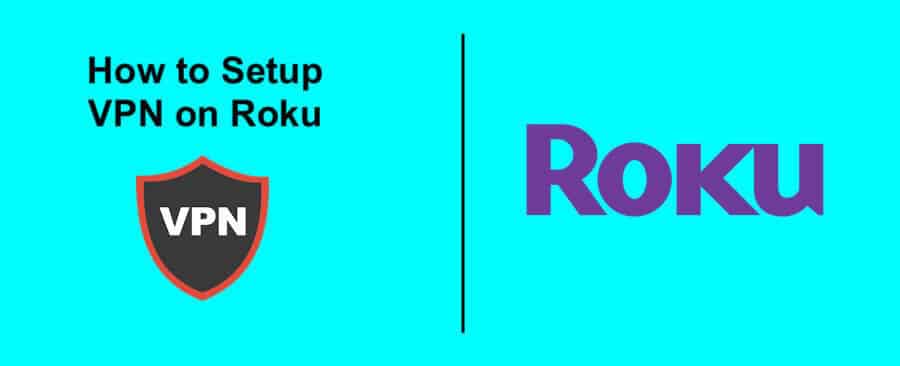 Setting up a VPN on Roku will add a layer of privacy to your streaming activity, thus safeguarding you from anyone trying to snoop on what you watch.
How to Setup VPN on Roku Streaming Device
If you are looking for easy steps to set up a VPN on Roku, you are definitely on the right page. However, before going ahead with the VPN setup, you must understand that Roku devices don't support VPN or Smart DNS functionality.
Since these streaming devices don't natively support VPN services, you will have to follow a manual procedure to get the virtual private network installed on your device.
To make it easier and fathomable, we will use ExpressVPN as an example and tell you how to set up ExpressVPN on Roku. To use or set up ExpressVPN, you must have an active ExpressVPN subscription.
Step 1: Configure a Virtual VPN Router
Setting up a VPN router or virtual VPN router is one of the first things to do if you want to use ExpressVPN on Roku.
This can be done using the ExpressVPN manual configuration for routers (requires a router compatible with ExpressVPN), the ExpressVPN app for routers (requires a compatible Linksys, Asus, or Netgear router), or a virtual VPN router (requires technical knowledge).
Step 2: Set up your Roku Device
If your Roku account shares the same location as your VPN router, you will have the best streaming experience. For example, if your VPN router's server location is in the United States, ensure your Roku account location is in the U.S.
Check the following steps if your Roku account has a different location from your VPN router.
Turn on your Roku device and access the Settings option.
Scroll down to the System option and click the Advanced System Settings option.
You will need to select Factory Reset.
Follow the on-screen prompts and enter the on-screen code.
Click the OK button and choose Start Factory Reset.
That's it!
To set up your Roku device, connect your device to a Wi-Fi network (you should select the VPN router you set up earlier). Now, create your Roku account if you don't have one and sign in to it. Then, you need to follow the on-screen prompts to complete the setup process.
Now that the setup process is complete, you can browse your Roku library and enjoy streaming with privacy and security.
Are You Ready to Use a VPN on Roku?
After connecting VPN on Roku, you can stream content over the internet without worrying about your safety and privacy. However, your Roku account and VPN must share the same location.
Although we have given the example of ExpressVPN, you can select any other VPN service and enjoy streaming movies, shows, series, sports, news, and more. A VPN service's primary task or purpose is to hide your online activity, thus guarding you and your data from hackers.
Happy stress-free streaming!