PayPal is a famous American company known for operating an online payments system in most countries. This payment system supports online money transfers and works as an electronic alternative to conventional paper methods such as money orders and checks (cheques).
The company is also known for offering PayPal Cash Card (a debit card), which users can use to access money through a US account, and make purchases in stores or online wherever Mastercard is accepted.
If you have recently received a PayPal card (Cash Card or Business Debit Mastercard), before you can use it, you will need to activate it at paypal.com/activatecard.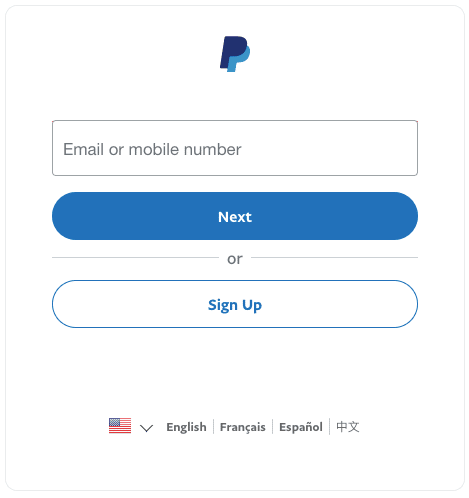 Below you will find a couple of methods to activate your PayPal card.
Guide to Activate PayPal Card Online, via Mobile App or by Phone
There are different types of PayPal cards offered by the company – PayPal Cash Card and PayPal Business Debit Mastercard, so there are different ways to activate them.
Activate your PayPal Cash Card at paypal.com/activatecard
You can activate your PayPal Cash Card online at paypal.com/activatecard or using the PayPal mobile app.
Open paypal.com/activatecard. 
Login to your Paypal account.
Go to your PayPal card from the left-hand side section (under PayPal balance). 
Click the Activate option next to your PayPal Cash Card.
Next, enter your card's Expiration Date (MM/YY) and tap Activate Card option.
Then, create a PIN for your PayPal Cash Card and tap Create PIN button.
On the next screen, select Add Money button if you wish to add money to your Cash Card. Otherwise, tap I'll do this later.
Your PayPal Cash Card is now active and ready to use.
Activate PayPal Business Debit Mastercard
Visit paypal.com/activatecard.
Sign to your Paypal account.
Click PayPal card from the left-hand side section (under PayPal balance).
Select your PayPal Business Debit Mastercard.
Click the Activate Card option on the next screen.
On the subsequent screen, enter the Expiry date of your card and tap the Activate Card button.
The following screen will display the message "Card ending ******* has been activated" along with the following two options:

Link a bank account or debit card
Manage card

If you select the "Link a bank account or debit card" option, this will allow PayPal to debit the required amount automatically from your linked bank account or debit card.
If you do not wish to link your bank account or debit card, tap on the Manage card option.
Doing so will take you back to the detail page of your newly activated card.
PayPal Activate Card Using the PayPal Mobile App
You can also activate your PayPal Cash Card using PayPal mobile application. To know how to do so, follow these steps.
Launch the PayPal app on your mobile device.
Sign in to your account if you are not already logged in.
Next, tap the Wallet option and select your PayPal Cash Card.
Then, enter the required information in the provided fields.
After that, click Activate Card option.
After activation, you will be able to use it with your available PayPal Cash Plus balance right away.
How to Activate PayPal Card over the Phone
Another method that you can use to activate your PayPal cash card is by contacting PayPal on their phone number. Call the PayPal activation department on their 24-hour automated activation line at 1 800 314 8298 and follow the on-call prompts to complete the activation process.
Steps to Sign Up for PayPal Account
You will need a PayPal account to activate your PayPal Card. If you have an account, you skip the sign-up process suggested below.
Navigate to the PayPal Sign-Up page.
On the Sign-Up page, choose from the given options – Individual Account | Business Account. Then, click Next.
For Individual Account
Select your Country/Region from the drop-down menu and click Get Started button.
Enter your mobile number in the provided field and tap Next.
Next, enter the One-Time Password (OTP) sent to your mobile number.
Then, enter your email address and password in the prompted field and click the Next button.
Now, enter your First Name, Middle Name, Last Name, Birth Date, Address, State, PIN code, etc., in the provided field and click Agree and Create Account button.
Your PayPal Individual Account will be created.
For Business Account
Enter your email address and click Submit button.
Enter a password to set up your Business account and tap the Submit button.
Choose from the given options in the drop-down menu – Individual | Sole Trader | Partnership | corporation | Other corporate body | Government entity and click SubmitThen, provide the required information for your selected business type and tap Submit.
After that, follow the on-screen directions to complete the sign-up process.
Your PayPal Business Account is now active.
Frequently Asked Questions
Is PayPal secure?
PayPal is one of the safest ways to pay as they keep your financial information private. Your information is not shared with anyone else when you shop.
Where can I use my PayPal card?
Payment through PayPal is accepted at millions of places all over the world. Apart from online stores, many charities also use this platform to raise money. Moreover, you can also send funds worldwide to anyone using PayPal.
Should I need to maintain a balance in my account to use the PayPal card?
You don't have to keep a balance in your account to use PayPal. Like a physical wallet, you can make the payment using any of your cards linked to your account when making a purchase.
How much charge do I need to pay to use PayPal?
Making purchases using PayPal is completely free. In addition, you don't have to pay any charges to open or use a PayPal account.
If you have any queries related to Paypal debit card activation, you can ask in the comment section below.