The Bluebird card by AMEX & Walmart is an alternative to your debit card. This card protects or saves your primary bank accounts from any potential fraud – because you can use the reloadable Bluebird card for purchases and transactions. In addition, you can use a Bluebird Prepaid card for shopping, running errands, paying bills, etc.
If you recently purchased a new Bluebird prepaid card, you will need to activate or register it at bluebird.com/activate before taking advantage of it.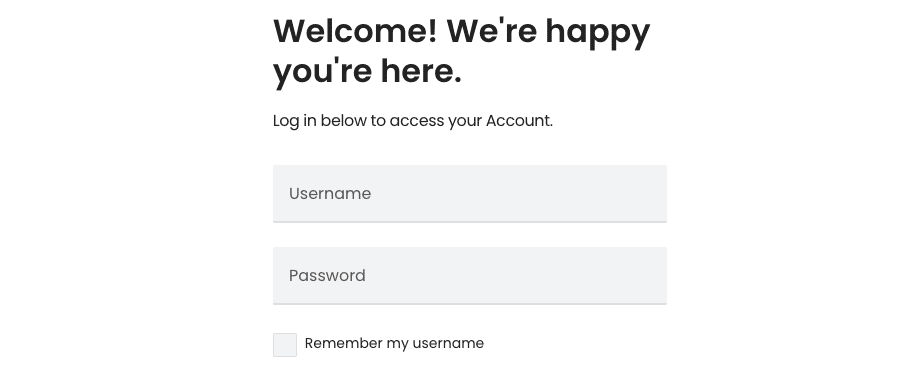 However, before moving on to the card activation process, let us brief you about the Bluebird card.
Top Features of Bluebird Card
American Express Travel Related Services Company, Inc. issues the Bluebird card. Hence, the Bluebird Prepaid Debit Account is not a bank account and doesn't offer the same benefits and features as bank accounts.
The top features of the Bluebird prepaid card are –
No credit review
No monthly fee
No annual fee
No minimum balance
No overdraft fee
Pay bills online or via a mobile app
Add funds for free via your bank account, direct deposit, mobile check deposits, or Walmart.
Bluebird.com/activate – Activate Your New Bluebird Card Online
To activate your Bluebird card, you need the card numbers, expiration date, CVV, Bluebird account credentials, personal information, and last 4-digits of SSN.
Once you have all these things ready, follow the below steps to activate your Bluebird card at bluebird.com/activate.
Visit bluebird.com/activate on a computer or mobile device.
Enter the Username and Password of your Bluebird account and tap the Log In button.
Once logged in, provide your card details and other information when prompted.
Then, follow the further on-screen prompts to get your Bluebird card activated.
---
Don't have a Bluebird account? Create one today!
If you don't have an account with Bluebird, you will need to sign up for one. Below are the steps that you can follow for account registration.
Open the Bluebird account sign-up page.
On the next screen, read the information and click Next.
Review the account preview details thoroughly and click the Next button.
Enter your username, email, and password in the given fields and click Next.
You will then need to provide your personal information and proceed to the next step.
In the next step, please review the information furnished and submit it.
Then, follow the rest of the on-screen prompts to complete the sign-up process.
Your BlueBird account is now created, and you will receive a verification email on your email address.
Make sure to verify the email.
After successful verification, your Bluebird account will be activated. You can now use the credentials to activate your Bluebird card at bluebird.com/activate.
---
How to Recover Bluebird Username or Password?
Open the Bluebird forgot username/password link.
Choose from the – I forgot my username | I forgot my password options and click Next.
Enter your Card Number and CVV on the next screen and tap the Submit button.
Now you will be able to retrieve your username or password.
What should I do if my Bluebird card is lost or stolen?
First and foremost, freeze your Bluebird card temporarily to prevent further transactions. Your card will unfreeze automatically after seven days. Here are the steps to freeze your card –
Sign in to your Bluebird account.
From the Home screen, select your Main account.
Next, select the Gear icon.
Then, tap on the Freeze Card option.
Tap the button next to the "Freeze Your Card" option.
If you find your card
Sign in to your Bluebird account.
Select your Main Account from the Home screen.
Next, click the "Unfreeze My Card" option.
Click on the green button to unfreeze your card.
If you can't find your card
Sign in to your Bluebird Account.
Select your Main Account from the Home screen.
Click on the Gear icon.
Then, tap on the Replace Card option.
Confirm your mailing address. The replaced card will be sent to the registered address only.
Select the reason for the replacement card and choose your shipping preference.
Tap Continue to confirm the replacement of your card and submit your request.
Alternatively, you can contact Bluebird Customer Service for card replacement using the following phone numbers:
Bluebird Bank Account: 1 833 926 3922
Bluebird American Express Prepaid Debit Account: 1 877 486 5990
---
Frequently Asked Questions
How can I update my email address?
– Sign in to your Bluebird Account and navigate to the My Profile section.
– Select the Emails provided under the Contact Information section.
– Next, select the Add Email option and enter a secondary email that you wish to link with your account.
– Tap the Next button and verify your email.
– Open the verification link in the email sent by Bluebird.
– Once you verify your secondary email address, you can make it your primary email by selecting the check box next to Make this my primary email.
How to dispute a transaction?
To seek assistance for any disputed transaction, contact Bluebird customer service at the following numbers:
Bluebird American Express prepaid Debit Account: 1 877 486 5990
Bluebird bank Account: 1 833 926 3922
How to close my account online?
When looking to close your account online, make sure your account, subaccounts, and your balance, including subaccounts and goals, should be $0, and all pending transactions should be settled. To close your account:

– Sign in to your Bluebird Account.
– Select your Main Account from the Home screen.
– Tap on the Gear icon and select the Close Account option. Make sure to review the checklist before proceeding.
– When all the items on the checklist are complete, you can tap the Close Account option.
– Remember that after closing your account, you will be able to access your Account for up to 90 days to access past statements.
What are the benefits of a Bluebird Card?
– Purchase Protection: Shop with more confidence with Purchase Protection – protects eligible purchases made with the card against accidental damage and theft for up to 90 days from purchase.
– Fraud Protection: Lost your card or stolen? Don't worry! Amex will take care of any fraudulent purchases.
– AMEX Offers: The Bluebird card helps you save on dining, shopping, and purchases at various stores.
– Customer Service: Got a query? Reach out to the knowledgeable professionals at American Express Customer Service.
– Roadside Assistance: You can also avail of assistance services from the company to help get you on your way.
How to Add Funds to Bluebird Card by Amex?
After the card is activated, you can add funds to it and make purchases as per your needs. Here are a few ways to add funds to your Bluebird Card.

Direct Deposit: If you enroll in Direct Deposit, you can access the cash up to 2 days faster.
Cash at Walmart: You can add funds for free at virtually any Walmart.
Debit Card Transfer: Link your debit card for a seamless fund transfer from your account.