One of the Big Four Banks of the US, Wells Fargo has approximately 8,000 branches, 13,000 ATMs, and 70 million customers in over 35 countries. In addition, the bank is known for offering Banking, Financial, Insurance, and numerous other services to customers.
If you have recently opened a bank account with Wells Fargo and received a debit/credit card, it is required to activate it at wellsfargo.com/activatecard before using the card for any online transaction.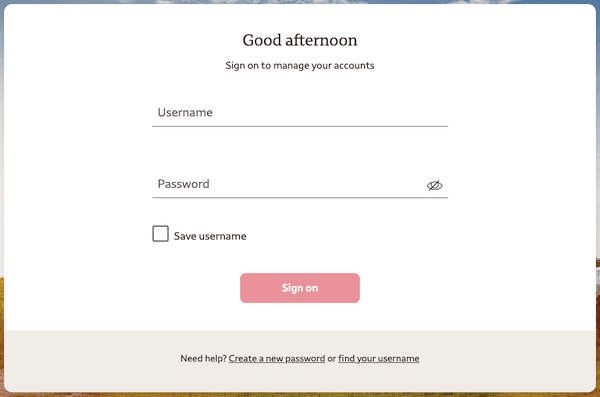 To know the activation process in detail, follow the instructions suggested below.
Guide to Activate Wells Fargo Debit or Credit Card
Wells Fargo offers a wide range of debit and credit cards to customers. However, when you get your Wells Fargo debit or credit card for the first time, it is necessary to activate it before you can use it to make payments.
There are four different ways to activate your Wells Fargo Debit or Credit Card (mentioned below).
Activate your Wells Fargo Card at wellsfargo.com/activatecard
via Wells Fargo Mobile Application
Activation of Wells Fargo Card on Call
At a Wells Fargo ATM, using a PIN
However, before considering them, ensure you have the login credentials of your Wells Fargo account, as some of these activation methods may require sign-in. If you haven't signed up for Wells Fargo yet, follow the sign-up process provided below.
Steps to Create a Wells Fargo Online Account
Navigate to the Wells Fargo enrollment page on a web browser.
Enter your Social Security Number (SSN) and Date of Birth in the provided fields on the sign-up page.
If you don't have your SSN, select the checkbox next to I don't have this number. You will then be prompted to provide your ATM/debit card number, Loan, or Account Number.
Next, click on the Continue button.
Then, provide additional information (personal and account-related) to complete the enrollment process.
Your Wells Fargo online account is now active.
Once you have signed up for an online Wells Fargo account, you can begin with the activation process suggested below.
Wellsfargo.com Activatecard Online
Visit the Wells Fargo activation page – wellsfargo.com/activate or wellsfargo.com/activatecard on your mobile/PC browser.
Enter your username and password in the prompted fields and click Sign on.
Once logged in, verify your identity (if prompted) by providing your personal information (SSN, Birth Date, ITIN, etc.).
Next, enter your card number, expiry date, name on the card, etc.
When you provide the required details, your card will be activated.
How to Activate Wells Fargo Card through Mobile App

Launch the app and sign in using your username and password.
Once logged in to the app, find your card from the menu.
Select the card and follow the prompts to activate it. If prompted, provide the required information (your card and personal details).
Your Wells Fargo card will be activated on the spot.
Wells Fargo Debit/Credit Card Activate at the ATM
Make sure you have the PIN for your Wells Fargo card if you wish to activate it at an ATM. If you don't have a PIN, go to your nearest Wells Fargo branch to reset your PIN or contact phone banking for a new system-generated PIN.
Go to the Wells Fargo ATM near you.
Insert your card into the ATM.
Follow a series of steps on the screen.
When requested, enter the PIN.
Your card is now active and ready to use.
Activate Wells Fargo Card over the Phone
If you cannot activate your Wells Fargo card using the methods mentioned above, you can consider activating the card by calling Wells Fargo at 1 877 294 6933. Simply dial this number and follow the on-call instructions to activate your card.
---
How to Recover Your Wells Fargo Account Password?
Open the Wells Fargo activation page – wellsfargo.com/activatecard.
Click Create a new password located below the Sign on button.
Enter your Username or Social Security Number (SSN)/Individual Tax Identification Number (ITIN).
Next, click Continue and follow the on-screen instructions to reset your password.
Once you reset your Wells Fargo password, use it to sign in and activate your Wells Fargo card.
---
Frequently Asked Questions
Is it necessary to activate my card?
Yes, as soon as you receive your card in the mail, it is necessary to activate your Wells Fargo card before using it to make desired purchases and payments.
Can I turn off/on my card?
If you ever lose your card and don't wish to block it permanently, you can temporarily turn off your card to prevent it from unauthorized use. Then, once you find it, you can turn it back on. You can find this option in the Wells Fargo mobile application and online login. Also, you can call Wells Fargo at 1-800-TO-WELLS for personal debit or prepaid cards.
How to contact Wells Fargo for assistance?
If you need assistance regarding activation or any other query, you can contact Wells Fargo customer care using the following phone numbers:
General Banking: 1 800 869 3557 | 24 hours a day, 7 days a week
Wells Fargo Online: 1 800 956 4442 | 24 hours a day, 7 days a week
How do I log in to my Wells Fargo Account?
To log in to your Wells Fargo account –

– Visit the wellsfargo.com login page on a computer or mobile device.
– Enter the username and password of your account.
– Click the Sign on button.
– You can now manage your Wells Fargo account.