Facebook is the largest social media network available in 112 languages. It is owned by American Meta Platforms, Inc. and is easily accessible on smartphones, tablets, and computers.
Ever wondered how to access Facebook on Roku?
The experience will be different if the official Facebook app is available on the Roku Channel Store. Imagine yourself sharing photos, updating feeds, starting a live video, or even playing games with friends via Facebook – everything on Roku. But Facebook isn't available on Roku.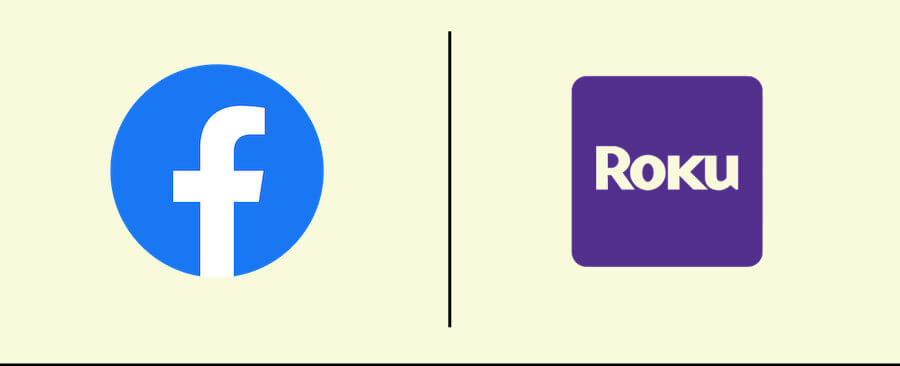 Facebook isn't like another app or channel available on the Channel Store that you can easily install by clicking the Add channel button. So to access Facebook on Roku, you need to screen mirror or cast the screen.
If you haven't done screen mirroring before, we are here to help you. First of all, make sure you have these things at your disposal.
You must have an account with Facebook.
Your Roku device must have a high-speed internet connection.
You will also need a smartphone or PC.
Ensure your Roku and second device are connected to the same internet network.
Enable screen mirroring mode on Roku.
How to Enable Screen Mirroring Mode on Roku
Here you will quickly learn how to enable the screen mirroring mode on your Roku device.
Go to the Settings option from the home screen of your Roku device.
Look for the System option (at the bottom).
Please select it and click the enable screen mirroring mode.
Click Prompt or Always Allow.
The Screen Mirroring feature is now enabled on your Roku device.
Screen Mirror Facebook on Roku from an Android Device
To cast the screen on Roku from your Android device,
You need to install the Facebook app on your Android device (if it isn't there already) from the Play Store.
Once installed, launch it and enter the login details.
Now, pull down the Notification Panel from the top.
Tap the Cast option.
Select Roku from the list of available devices.
Now that the Roku and Android devices are connected, you can use Facebook on your Android phone and stream it right on the TV.
How to Screen Mirror Facebook on Roku from iOS Devices
You will have to set up AirPlay on Roku to screen mirror Facebook from your iOS device.
Go to Settings on your Roku and select Apple AirPlay and HomeKit.
Turn the AirPlay option to ON.
If your Roku and iOS device are on the same Wi-Fi network, your Roku device will appear on your iPhone, iPad, or Mac, whenever you tap the AirPlay icon.
Let's follow these steps to screen mirror Facebook on Roku using your iPhone or iPad.
Install the Facebook app from the App Store on your iOS device.
Then, open the Control Center.
Look for the Screen Mirroring option (two overlapping rectangles).
Tap it to get a list of available devices.
Select your Roku device from the list.
If prompted, enter a passcode displayed on your TV.
Now, open Facebook and enter the sign-in details.
You are ready to use Facebook on Roku using your iOS device.
Frequently Asked Questions
Does Roku support Facebook?
Roku doesn't support Facebook directly. So in order to use Facebook on your TV-connected device, you will have to carry out the screen mirroring method.
Does Roku have an FB app?
No, the official FB app isn't available on the Roku channel store.
How do I get Facebook on my Roku?
Cast Facebook on Roku from your phone or PC.
Can I stream Facebook Live on Roku?
You can stream Facebook Live on Roku using the screen mirroring method.
How can I stream Facebook Watch on Roku?
The easiest way to stream your favorite videos is to open the Facebook app on your phone, tap the Facebook Watch tab and cast your phone screen on Roku.