Spectrum Mobile, generally known as Spectrum, is primarily a leading telephone, cable television, and internet provider.
The company is known for its Spectrum Mobile services, offering a wide range of plans for products such as Phones, Tablets, SmartWatches, and Accessories.
If you have recently bought a Spectrum Mobile device or sim card, before you can use it, you will need to activate it at spectrummobile.com/activate.
To know how to activate Spectrum Mobile, follow the information provided in this guide.
Guide to Activate Spectrum Mobile at spectrummobile.com/activate
Before following the activation instructions, make sure to consider the following:
When you receive your Spectrum Mobile device or SIM card for the first time, ensure that no pending service agreements remain to be signed in the Service Dashboard.
After signing all the documents, follow the instructions provided in the Quick Start Guide to activate your device.
When you get your new Spectrum device, keep it off until the activation process completes.
If you are using a new Apple or Bring Your Own Devices (BOYD), check your packing slip to ensure that you use the correct SIM card (ICCID) with your device. If you activate your device using an incorrect SIM card, it may delay the activation process.
You will need to sign in to your Spectrum Mobile account to activate your Spectrum Mobile Service. You can use the same credentials to sign in to SpectrumMobile.com and Spectrum.net. If you don't have a Spectrum account, refer to the below-mentioned sign-up process.
The activation process may take time depending on whether you are transferring your phone number or buying a new one.
After successful activation, you will receive a confirmation email on your registered email address.
Ensure to keep your Apple ID (for iPhone users) or Gmail credentials (for Android users) ready for proper activation.
Steps to Activate Spectrum Mobile Services
Make sure to repeat the instructions provided below for each Spectrum Mobile device you want to activate. Also, consider backing up your old device to secure your photos, videos, voicemails, and contacts.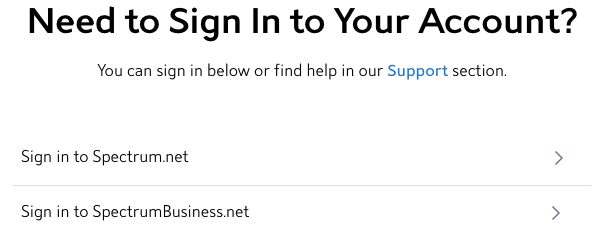 Firstly, turn off your device.
Next, insert the Spectrum Mobile SIM card using the SIM ejector tool.
Then, visit spectrummobile.com/activate on a browser.
Sign in to your account using your Spectrum login credentials. 
Once logged in, find the device you wish to activate on your Activation Dashboard.
After that, select the "Get a New Phone Number" or "Keep My Phone Number" option. If you are transferring your phone number, you will be prompted to provide the details of your previous carrier.
Now, tap Start Activation and follow the guided instructions to activate your new device.
Once you see the Activation Complete notification on your screen, your device is ready for configuration. Also, you can check your Inbox for a confirmation email from Spectrum.
Now turn on your device and connect it to WiFi.
Finally, complete the remaining on-screen prompts to complete the configuration of your new device and start using it.
So, these are the steps that you will need to follow to activate your Spectrum Mobile at spectrummobile.com/activate.
How to Create a Spectrum Account?
Creating a Spectrum Username and Password allows you to access Spectrum.net and its various services, including viewing and paying bills, making changes to your account, etc. To create a new Spectrum account using your Email Address or Phone Number, follow the instructions below:
Visit spectrum.net and tap on the Create a Username option.
Next, enter your primary phone number or email address linked with your account under the Contact Info tab.
Then, confirm you're human and tap the Continue button.
Verify your identity by receiving a code through Text, Phone Call, or Email.
Enter the verification code in the provided field.
After that, check your information (First Name, Last Name, Contact Email Address, and Phone Number).
Create a new username or use your email address as your username.
Enter a strong password and select your security question and answer.
Your Spectrum account is now active.
Frequently Asked Questions
How can I contact a Spectrum Mobile agent?
To get assistance regarding any Spectrum Mobile-related concerns, you can call ta 833 224 6603.
How can I get assistance without going to a Spectrum Store?
For assistance regarding common queries, you can use the My Spectrum app. Just sign in to the app using your Spectrum login credentials and use the Chat With Us option. Also, you can order new services online and install most of them yourself.
What to do if I forgot my password?
Go to the Spectrum.net sign-in page.
Select the "Forgot Username or Password" option. 
Provide your Username & ZIP Code, Contact Info, or Account info.
Then, confirm you're not a robot and click Next.
After that, follow the guided prompts to reset your account password.
How many additional usernames can I create?
You can create up to five usernames as a primary user of the Spectrum.net account. 
What to do if I can't find the SIM card for my Spectrum Mobile Android Phone?
A Spectrum Mobile Android phone is shipped with SIM cards already inserted.