Check out this blog to learn how to watch RedBox on Roku, Fire TV, Apple TV, and Android TV.
Redbox Automated Retail LLC, widely recognized as Redbox, is a leading American video rental company that allows users to buy or rent movies seamlessly.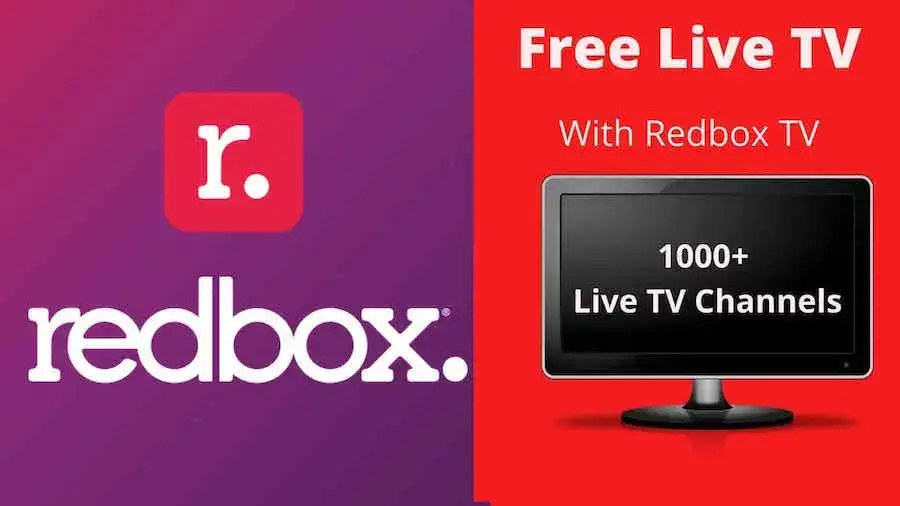 Redbox offers dozens of on-demand movies and live streaming channels to watch on your favorite streaming media players like Roku, Fire TV, Apple TV, and Android TV.
If you possess one of these devices, you must download and install the RedBox app from the app store and then sign in to the app to watch Free On-Demand & Free Live TV.
Here are the requirements that you need to install the Redbox TV app on your preferred streaming device –
Sign-in details with RedBox.
Compatible streaming media player or Smart TV.
A high-speed internet connection.
RedBox on Roku
Want to stream new movies every week? Roku is a great platform to do that. But, first, you must ensure that you have already sign-up for Redbox. Here's a step-by-step process to get RedBox on Roku –
Turn on your Roku device and access the home screen by pressing the Home button on the remote.
From the home screen, access Streaming Channels > Search Channels.
Search for the Redbox app in the Channel Store.
From the search result, select the app.
Click the Add channel button to install the app on Roku.
After installation, it's time to launch the app.
Now, sign in using the Redbox login credentials.
If the sign-in details are correct, you can stream hundreds of movies & TV shows on your Roku TV.
Redbox on Firestick or Fire TV
Fire TV is a popular device, just like Roku. But like Roku, it doesn't support the Redbox app. However, you can still watch movies and shows. This process involves using Firefox, Silk, etc., browsers on fireTV.
Switch on your TV & Firestick device and press the Home icon on your Fire TV remote.
Select the Find option from the home screen.
Now, open the App Store and search for Silk browser. (You can search for any other browser you want to use.)
Select the app from the suggestions.
Press the Get option to download and install the browser on your Firestick.
Once the app is installed, click the Open button to launch it.
You will see a URL bar prompting you to enter the URL.
Enter redbox.com/stream-free-live-tv and wait for the page to load.
Now, sign in using your Redbox account credentials to access the entire library of movies and shows.
Follow the on-screen prompts to start enjoying Redbox on Firestick. If you have a smartphone (Android or iPhone), you can also screen mirror the Redbox app on your Fire TV.
Stream Redbox App on Apple TV
You can buy or rent movies on Apple TV by installing the Redbox app. Below are the simplest ways to get Redbox on Apple TV –
Access the App Store on your Apple TV.
Look for the Redbox app using the search option.
Click the Get button to install the Redbox app on Apple TV.
After installing the app, you need to launch it.
Inside the app, go to the Sign-in/Sign-up section and enter your Redbox account details.
Your Apple TV device is now ready to stream Redbox.
Get Redbox on Android TV
Android TV lets you watch Redbox by using the following steps –
Go to the Google Play Store and search for the Redbox TV app.
Select the app and click the Install button.
After successful installation, launch the Redbox app on Android TV.
Enter the correct sign-in credentials to enjoy Redbox.
Frequently Asked Questions
How can I activate Redbox on my TV?
If you see an activation code on your TV screen, visit redbox.com/activate on a computer or mobile device and sign in using your Redbox account credentials. Then, enter the registration code to activate Redbox on your TV.
Is Redbox available on Fire TV?
Unfortunately, you can't install the Redbox app directly from Amazon App Store. Instead, use the above details to get Redbox on Fire TV.
Is it mandatory to sign-up for Redbox?
Yes, you must sign-up for Redbox. Go to Redbox.com to sign up for a free account. Make sure you save the sign-in details to watch Redbox on your streaming device.
Excited to watch Redbox movies & shows on your favorite device? You can refer to this guide to learn how to stream Redbox on different compatible devices. If you have any queries related to Redbox, you can ask your query in the comment section.