This guide will discuss how to apply and activate Indigo Card online at indigocard.com activate URL.
Indigo MasterCard is a perfect pick for people with not-so-good credit. The Indigo Platinum Mastercard is accepted online, in-app, and in-store.
This credit card will also help you build your credit score as it reports to all three credit bureaus.

Some of the advantages of keeping an Indigo MasterCard include –
Chip Card Technology: Secure fraud
Monthly Reporting: Payments reported to 3 credit bureaus
24/7 Account Access: Mobile-friendly site
Multiple Card Design: Choose for no extra charge
Isn't it exciting for you? If so, hover over to the official website of Indigo Card and Pre-qualify Now. It would have no impact on your credit score.
After receiving the Indigo card, you must activate it online at indigocard.com/activate or over the phone before using it for online and offline payments. Alternatively, you can visit www.myindigocard.com to activate your new Indigo card.
Activate IndigoCard Online at indigocard.com/activate
Once you get the Indigo Platinum card, you should activate it to get full Mastercard benefits, discounts, zero liability protection, and more. To do so, you must –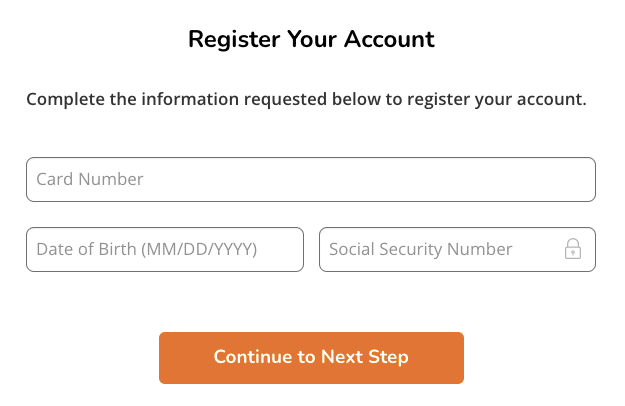 Access the Indigocard.com activate link – www.indigocard.com/activate.
Now, click Register Your Account option located below the Log In button.
Enter your card number, date of birth, and social security number in the provided fields.
Then, click on the Continue to Next Step button.
On the next screen, create a username and password for your online card account.
After that, follow the on-screen prompts in the Activate Card section to complete the activation process.
Your Indigo Card is now active and ready to use.
You can also activate your Indigo Credit Card by calling customer service at (800) 353-5920. Then, enter your Social Security Number and follow the on-call prompts to activate your card immediately.
indigocard.com Login Account to Manage your Card
You can access your transaction history, free online bill pay, paperless statements, and other account information by signing into your IndigoCard online account.
Follow the steps below to login into your www.myindigocard.com account –
Visit myindigocard.com on a web browser.
Enter your Username and Password in the given fields.
Click the Log In button to sign in to your Myindigocard account.
NOTE: Entering incorrect login credentials will lock your account for 15 minutes.
Once logged in, you can manage your credit card, make a payment, and check your account statement.
Steps to Reset your Username or Password
If you ever forget the username or password of your Indigo Mastercard account, you can recover them quickly by following these steps –
To Reset Password
Go to the account recovery page.
Enter your username, last 4-digits of your card, date of birth, and social security number.
Next, click the Reset Password button and follow the on-screen prompts to generate a new password.
To Recover Username
On the Reset ID/Password page, scroll down to the Forgot Username section.
Next, enter your 16-digit account number, date of birth, and social security number in the relevant fields.
Click the Request Username button.
If the provided information is correct, you will receive your username in the email address on file.
How to Apply for Indigo Platinum Mastercard?
Here's how you can apply for a new Indigo card –
Open indigocard.com and click Pre-Qualify Now.
Enter required details such as your Name, Address, Email, Phone Number, Date of Birth (MM/DD/YY), and Social Security Number.
Then, click the Pre-Qualify Now button.
Within minutes, your pre-qualification form will be reviewed.
If you're pre-qualified, you will see Indigo cards available for you.
Select a card and click Apply Now.
Your new Indigo Mastercard will arrive within 14 business days of being approved. After receiving the card, follow the above steps to activate your card at indigocard.com/activate.
Frequently Asked Questions
Am I eligible to apply for the Indigo Mastercard?
To be eligible to apply for Indigo Mastercard, an applicant must meet the following criteria –

– He/she shouldn't have an Indigo Mastercard account that got charged off due to delinquency.
– Must be at least 18 years old.
– Have a valid social security number, US IP address, and physical address.
– Meets the minimum credit qualification criteria.
Can I have more than one account?
At present, you can only have one Indigo Mastercard account. 
Can I apply for the Indigo Mastercard over the phone?
Currently, there is no option to apply for Indigo Mastercard by phone. Instead, you will need to complete the pre-qualification form online.
How to contact Indigo Customer Service?
You can contact Indigo Customer Service through the following options:

By Mail: Genesis FS Card Services | PO Box 4477 Beaverton
By Phone: 1 800 353 5920 (Toll-Free) | 97076 4477
I receive an offer in the mail. What to do?
If you have received a Mail offer, visit indigocard.com/invite and enter your Invitation Number and Zip Code. Then, click Get Started option.