Xfinity Mobile is a wireless service offered by Comcast, a major telecommunications and media company in the United States. It operates as a Mobile Virtual Network Operator (MVNO), which means it uses the network infrastructure of other major carriers to provide its wireless services.
Xfinity Mobile offers a variety of plans, including unlimited, by-the-gig, and shared data plans. It also offers a variety of devices, including the latest smartphones from Apple, Samsung, and LG.
Whether you are getting a new phone number or want to use your current one, Xfinity Mobile's activation process is simple. You can do it online by accessing the activation link, i.e., xfinitymobile.com/activate. Let us walk you through the step-by-step activation process.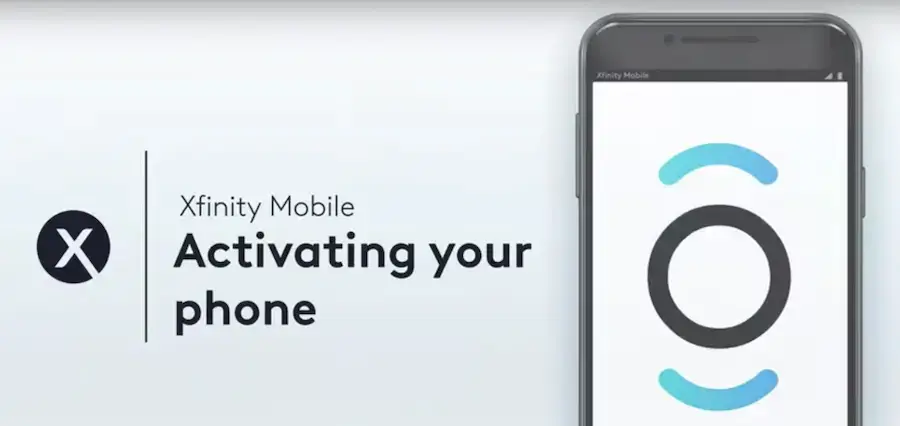 Before you start the process and activate your new or existing phone on Xfinity Mobile, ensure your phone is turned off and should stay off throughout the entire activation process.
Guide to Activate Your New Phone with Xfinity Mobile
Before you begin the activation process, ensure you have the following:
New Xfinity Mobile phone: This could be a phone you purchased from Xfinity Mobile or a compatible BYOD (Bring Your Own Device) phone.
Xfinity Mobile SIM card: If you're activating a new phone line, you'll need an Xfinity Mobile SIM card. You may need to order a SIM card separately if you bring your own device.
Xfinity Mobile account: You'll need to have an existing Xfinity Mobile account or create a new one if you're a first-time customer.
Account details: Keep your Xfinity Mobile account details handy, including your account number and phone number (if you're transferring an existing number).
It will take less than 10 minutes to activate your new phone on Xfinity Mobile at xfinitymobile.com/activate.
Step 1 – Unboxing Your New Phone and SIM Card
The process begins with unboxing the new device. First, open the box and take out everything it has, including your new phone, Xfinity Mobile SIM Card, charger, and any other essentials/ accessories.
Keep the phone switched off and follow the instructions in the box to insert the new Xfinity Mobile SIM Card correctly.
Step 2 – Go to Xfinity Mobile My Account
After inserting the new SIM card, visit xfinitymobile.com/activate on another device such as a computer, tablet, or mobile phone.
Now, sign in with your Xfinity ID. If you have created your Xfinity account using your email, mobile, or username, use the respective credentials.
Click the Let's go button. (If you haven't created an account yet, click the Create a new Xfinity ID option.)
After logging into your Xfinity account, select the phone that you want to activate.
When prompted, enter the account and PIN from the previous carrier if you are transferring a phone number.
Also, provide your billing address. You will find this information on an old bill.
If you want a new number, select I want a new number. A new number will be assigned to you automatically once the phone is activated.
You will then have one from Xfinity once your phone is activated and ready.
Then, click the Activate option. That's it!
You will get a confirmation email when the activation is complete. Typically, most numbers get transferred in 10 minutes. However, it depends on the carrier.
You can now switch on your device and use the fastest 5G network in your area.
Frequently Asked Questions
How to activate my existing phone on Xfinity Mobile?
If you want to keep your current phone and use the new Xfinity Mobile SIM Card, you need to eject the old SIM card first and then insert the new one.

Also, keep the previous carrier PIN and your account number handy. Check your past bills to find these details.

Once you have these details, visit xfinitymobile.com/activate and follow the prompts to activate your Xfinity SIM.
Where do I find my account information from my previous carrier?
You should find your account details in the past bills. If you don't see the details there, contact your previous carrier.

Moreover, if the previous carrier has an app, it becomes pretty easy to get the account information. For example, you may want to use the following information to find account numbers and PINs from popular service providers.

Boost Mobile: Call Boost Mobile to get your 9-digit account number. You can dial 888-266-7848 for instant help. Or, you can visit boostmobile.com.
FreedomPop: If you have the log-in details, use them to find your account number. For PIN, call FreedomPop on 888-743-8107. You may visit its official website – freedompop.com.
Google Fi: When you start the service, you get your account number and PIN. Save these details for future use. For help, visit fi.google.com.