Boost Mobile is known for offering the best pay-as-you-go plans and affordable phones from top brands without a contract. With Boost Mobile, you will get High-speed internet data, unlimited talk & text, and unlimited music streaming without data charges.
To enjoy everything Boost Mobile offers, purchase a phone, select a plan, and pay. But, of course, you can also bring your own device to the Boost Network.
When you purchase a phone from Boost Mobile, you will get a SIM card where you can carry your personal information, datebook, contacts, and other important information. However, the device will not operate until you activate Boost Mobile online at boostmobile.com/activate or at a Boost Mobile Store.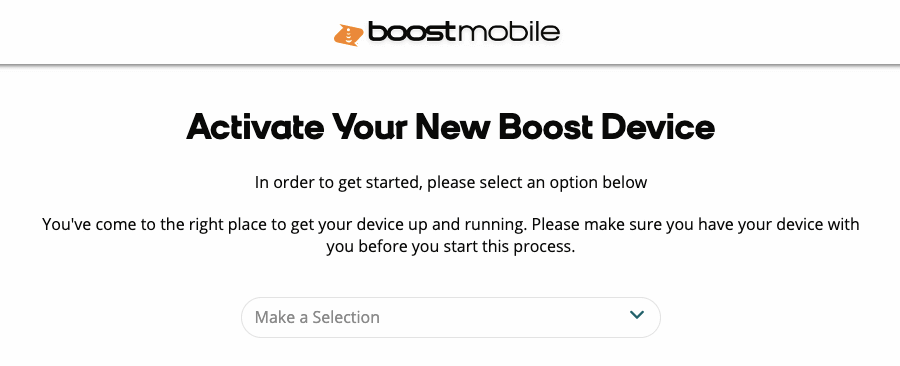 Read this guide to learn how to activate your new device at Boost Mobile activate URL.
Guide to Activate Boost Mobile Device [Proven Steps]
To get your device up and running, you must activate Boost Mobile first. To get started, we furnish the easiest steps below. You need to be ready with your device for a hassle-free activation process as you begin the activation process.
Visit the Boost Mobile Activate page – boostmobile.com/activate.
Select New Customer from the drop-down options if you are a new customer.
When asked, "Which would you like to activate," select the Activate New Device option.
If you want to port an existing number, choose Port Existing Number. Or else, you can select the New Number option.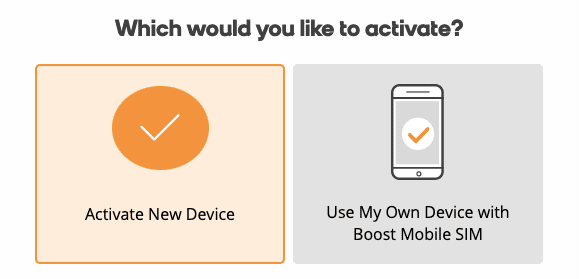 Boost Mobile Activate New Number
If you select the New Number option, follow the steps below –
If you are adding additional lines to your existing account, click Yes. If not, click the No button.
Now, click the Continue button.
Enter the ESN / IMEI / MEID number to connect your new phone to your account.
On the next screen, enter your zip code to find a new number.
After selecting your new phone number, provide your details and password.
Choose a preferred plan for your device and click Continue.
Enter your credit or debit card details to make a payment.
Follow the instructions and activate your device.
Your new Boost device should be activated within a few minutes. However, there's no denying that, in some cases, activations take up to 24 hours. You will be able to start using your device once it is ready.
Note: Contact Boost Mobile customer support for immediate assistance if your device isn't activated yet.
When Port Existing Number to Boost
If you want to port your existing number to Boost, you need your account number and a number transfer PIN from your current provider. First, ensure your current provider account is active and paid in full.
If you want to cancel with your current provider, you will have to wait until you activate your phone with Boost. To activate your new device with an existing number, go to boostmobile.com/activate and select the Port Existing Number option.
---
How to Contact Boost Mobile?
Need help activating your device or have a question? Consider reaching out to authorized personnel for quick assistance. While you can always check the FAQs section or post your queries on the Community Forums, contacting Boost Mobile customer service by phone or chat can be more effective.
By Phone: Call 833-502-6678 from Monday to Friday between 4 a.m. and 8 p.m. PST. If you call on Saturdays or Sundays, dial the customer phone service number between 4 a.m. and 7 p.m. PST.
By Chat: Click the orange Chat option and start a conversation. The live chat agents are always ready to offer you a helping hand.
---
Frequently Asked Questions
How to Bring Your Own Device to Boost?
You can activate your new Boost Mobile SIM on almost all 4G LTE & 5G phones. If you use another provider, ask them to unlock your phone, so it is eligible to complete the activation process with Boost.
Can I use my device immediately?
Once your new device is activated, you can use it immediately. However, in some instances, it may take up to 24 hours.
Do I have to pay an activation fee?
You will have to pay a reactivation fee if the phone has been activated in the past on the Boost Mobile network. Visit the nearest Boost store to confirm if your phone is compatible.
I have a question. How will I reach out to Boost Mobile?
Click here to access the Contact Us page.