Apple TV+ is a subscription-based streaming service from Apple Inc. It was introduced in 2019 and is home to a wide selection of original TV series and films.
Movie lovers can watch Apple Originals by subscribing to the service. Also, you may get a 3-months free Apple TV+ subscription if you buy an eligible Apple device.
Don't have an Apple device? Well, you can still watch Apple Originals on your favorite device by installing and activating the Apple TV app via activate.apple.com.
Guide to Activate Apple TV+ on Roku, Fire TV, Google TV, or Apple TV
With the Apple TV+ app, you can buy or rent thousands of movies and stream videos anytime on your streaming devices, gaming consoles, smart TVs, and more. Apart from your TV, you can also watch Apple TV+ on iPhone, iPad, and Android devices.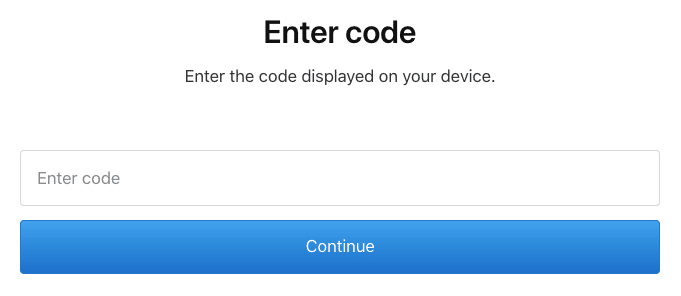 This guide explains the simple steps to install and activate the Apple TV app on your favorite streaming platform and stream Apple Originals anywhere, anytime.
Activate Apple.com on Roku
One of the best platforms to watch Apple+ Originals is Roku. Install the Apple TV app from the Channel Store to watch exclusive Apple Originals and popular movies, or you can also rent premium content.
Go to the Streaming Channels from the home screen of your Roku TV.
In the Streaming Channels section, search for the Apple TV app.
After finding the app, click the Add Channel button to install the app.
Click the OK option.
Once installed, click Go to Channel and launch the Apple TV app on Roku.
Inside the app, select the sign-in option to get a code on your TV screen.
Keep the screen visible while you access activate.apple.com on your computer or phone.
Enter the code here and click the Continue button.
If prompted, sign in with your Apple ID and Password.
Stick to the on-screen prompts to activate the Apple TV+ app on Roku.
You will begin watching your favorite movies & shows on your Roku.
Steps to Activate Apple TV on Fire TV
Check the easy steps below to get the Apple TV app on your Firestick device and watch Apple TV+ Originals on the big screen.
Turn on your Amazon Fire TV and scroll down to the App Store.
Click the magnifying glass icon and access the virtual keyboard to type Apple TV+.
Select the app from the suggestions.
Install the app by clicking the Get button.
After successful installation, open the app to get an activation code.
Take note of the code and visit activate.apple.com on another device.
Enter the code displayed on the TV screen and click Continue.
Use your Apple TV+ account (sign-in) details to verify your subscription.
Let the system verify your details. It will take a while, and you will be all set to enjoy the shows and episodes on fireTV.
Activate on Google TV via activate.apple.com
Google or Android TV users can check the steps below to enjoy Apple TV+ Originals.
Switch on your Android TV if it's turned off.
Go to the home screen and access the Google Play Store.
Type Apple TV+ or Apple TV in the Search bar.
Click the Install button to download and install the app on Smart TV.
The app will install on your device within a moment.
Now, launch the Apple TV app to get a unique activation code.
Go to the activation page – activate.apple.com.
Enter the code and tap Continue.
Enter your Apple sign-in credentials to activate your device.
Can I watch Apple TV+ Content on My Apple TV?
Of course, you can. And if you don't know the process, let us walk you through the easy steps below.
You don't have to install the app as it should come preinstalled on your Apple TV device.
Sign in (if you aren't) and access the menu bar.
Select Watch Now > Apple TV Channels.
Now, select Apple TV+.
You are now ready to watch Mythic Quest, Pachinko, Surface, and more on your Apple TV.
Frequently Asked Questions
How can I subscribe to Apple TV+?
– Go to tv.apple.com and click Start Free Trial.
– Enter your Apple credentials (Apple ID and Password).
– Enter your card details.
– Your Apple TV subscription is now active.
Can I watch Apple Originals for free?
Subscribe to Apple TV+ and enjoy Apple Originals free for 7-days. If you don't want to be charged, cancel the subscription before the free trial ends. Also, if you buy an eligible Apple device, you can enjoy 3-months of free service.
Final words
You can watch Apple TV+ anywhere on the Apple TV app. So make sure that you access the app on your smart device. All the Apple devices like Apple TV, iPhone, iPad, Mac, and AirPlay support the Apple TV app.
If you have any questions related to Apple TV+ activation, you can ask us by writing your query in the comment box below.