The biggest tournament globally – the Fédération Internationale de Football Association (FIFA) – is all set to hit the ground in November this year. The players are training hard for the most prestigious football tournament.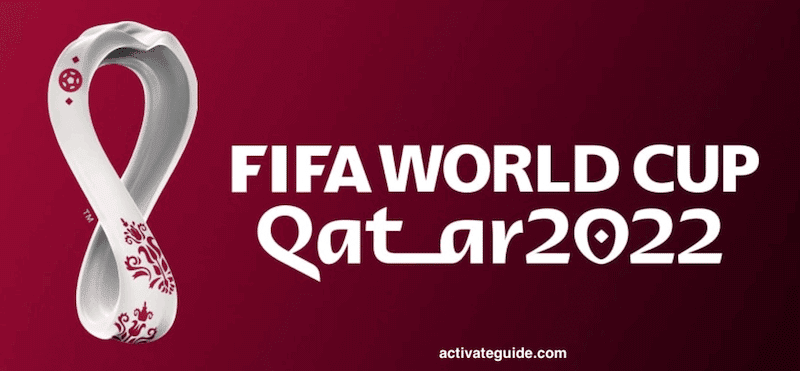 So, what about you? Have you already braced the belt to watch FIFA World Cup 2022? To ensure you don't miss a single match starting on 21 November 2022, let us walk you through this guide on how to watch FIFA World Cup on Roku.
About FIFA World Cup 2022
FIFA, or the Fédération Internationale de Football Association, is the biggest and the most prestigious association football tournament in the world. It was founded in 1930, and a total of 32 national teams compete for the title.
21 World Cup tournaments have been played since its inception, and Brazil is the only team to have not missed a single contest. For the first time in history, the football World Cup will be held in the Arab world this year.
Watching every game in the stadium may seem difficult. But if you know how to watch FIFA World Cup on Roku, you can enjoy every game in style, right in your cozy living area.
Millions of Americans will turn on their Roku to cheer for their national team. If you are one of them, you can enjoy the game with your buddies right on the big screen. Make sure your Roku device is connected to the best Wi-Fi network and is a compatible one.
How to Watch FIFA World Cup on Roku without Cable
FOX has bagged the broadcasting rights to the official English-language FIFA World Cup 2022. The FOX Sports brand will have the entire tournament aired across multiple networks, including FS1, FOX, and others. So while English-speaking people can tune into FOX's main channel to watch the biggest games, FS1 will have the rest under its belt.
Moreover, networks like NBC Universo, Telemundo, and NBCSN will broadcast the tournament in Spanish.
You now have a gist of the 2022 FIFA World Cup. Next, it is time to unearth the methods to watch the biggest football carnival on your Roku-connected TV.
DirecTV Stream
From streaming the qualifying matches to the high-voltage ones – DirecTV Stream is a great platform to enjoy FIFA World Cup on Roku. Check out the DirecTV Stream packages and stream all the games. It has FOX, CBS, ABC, and many more channels. These streaming packages are pretty affordable compared to a monthly cable subscription.
Hulu + Live TV
Another Live TV streaming service that lets you stream FIFA matches directly from Qatar is Hulu + Live TV. It offers different subscription options, and you will get NBCSN, Telemundo, FS1, and FOX based on your plans. Take a sneak peek into its prices here.
fuboTV
The next on our list is fuboTV. If you have already subscribed to fuboTV, you can stream the 2022 World Cup for free. fuboTV is a dedicated streaming service for football lovers. Soccer fans will love watching the NBCUniverso, Telemundo, FOX, and FS1 channels on their Roku devices. It also offers Cloud DVR to record and watch the matches later.
YouTube TV
Google's skinny bundle, YouTube TV, lets you stream live sports through NBC Universo, FOX, NBCSN, and Telemundo. In addition, YouTube TV offers 85+ top channels for news, sports, entertainment, and more. New users can grab the limited-time offer and purchase the package at just $14.99. After the first month, YouTube TV costs $64.99/ month.
Sling TV
Sling TV has NBC Universo, FS1, and NBCSN available on Roku. Its channel selection also includes FOX in select markets. Further, you can "browse Sling's services and personalize your channel lineup." Check the packages and prices right here.
Add DirecTV Stream on Roku to Watch FIFA World Cup 2022
If you subscribe to DirecTV Stream, you must add the app to your Roku device to start streaming live TV.
Navigate to the Streaming Channels option.
Under it, you will click the option that says Search Channels.
Access the Channel Store and search for DirecTV Stream.
Install the app and launch it.
Enter the sign-in details and start watching your favorite programs.
Conclusion
With a few months to go for the big event, you must get any of the above apps on your Roku device to stream live sports. But, of course, FIFA World Cup can also be watched on other leading devices, including Fire TV and Apple TV.