USAA is a Fortune 500 diversified financial services group of companies providing insurance, banking, and investment services to individuals and families who are serving or have served in the United States Armed Forces. The company also offers credit or debit card services to its customers.
How to Activate Your USAA Card
If you have recently received your USAA debit/credit card and wish to activate it online at usaa.com/activate, you can find the step-by-step instructions for the activation process below.
usaa.com/activate Online Activation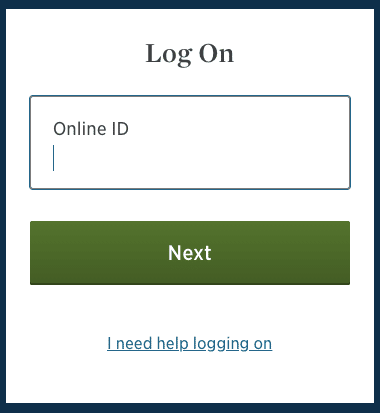 Open a web browser on your computer, and go to the USAA activation page – usaa.com/activate.
Enter your Online ID and click Next.
Next, provide your password to log into your USAA account.
Once logged in, select the "Activate Card" link.
Enter your card details (card number, expiry date, security code, etc.) and personal information (name, date of birth, social security number, etc.) on the next screen.
Follow the remaining onscreen prompts to activate your USAA card.
Activate USAA Card via Phone
USAA Credit Card
If you wish to activate your USAA credit card over the phone call, you can contact USAA at 800 411 4300. Just call this number and follow the on-call prompts to complete the activation process for your USAA credit card.
USAA ATM/Debit Card
To activate your USAA ATM/Debit card, you can call the USAA card activation phone number 800 315 4906. Follow the instructions over the call and provide the required information to get your ATM/Debit card.
Activate USAA Bank Card Using Mobile App
Install the USAA mobile app on your mobile device (iOS or Android).
Launch the app and sign in using your USAA account credentials.
Once logged in, select the Menu option from the top-right corner.
From the Menu section, select the ATM/Debit Card option.
On the next screen, tap on the Activate Debit Card option.
Next, tap the Activate button.
You will see a "Your Card is Now Active" message on your screen.
Activate a USAA Debit Card at an ATM
If you are unable to activate your USAA ATM/Debit card using the methods mentioned above, you can consider activating your card at an ATM. Just complete a transaction using your Card PIN at any USAA-partnered ATM. Your card will be activated.
---
Frequently Asked Questions
What should I do if I forget the Username or Password of my USAA account?
Navigate to the USAA activation page – usaa.com/activate on your browser.
Click the "I need help logging on" option.
On the next screen, select the desired options: Recover My Online ID | Reset My Password | Register for Digital Access.
Follow the prompted instructions afterward to recover your Online ID/Password/Digital Access.
You can then activate your USAA Debit/Credit card using recovered login credentials.
Is it necessary to activate a credit or ATM/Debit card?
Your card will need activation if it comes with an activation sticker on it.
When can I start using my USAA card after activating it?
You can start using your USAA Credit or ATM/Debit card immediately after activating it.
How long does it take to get my USAA Credit or ATM/Debit Card in the mail?
Generally, it takes 7 to 10 business days to get your card from USAA. However, if you are located overseas, the delivery may take 21 business days. If you want to know the estimated arrival date, you can check your card's status here – usaa.com/my/card-order-status.
What is the customer care phone number of USAA?
To seek assistance from USAA customer support, you can call 210-531-USAA (8722) | 800-531-USAA (8722).