Why download different apps for Star Wars, Marvel, Pixar, National Geographic, and Disney when Disney Plus has them all in one place? Further, Disney Plus brings you new releases and exclusive Originals so that you can turn a bad day into an exciting one.
The OTT streaming service (Disney Plus) from The Walt Disney Company is available for $7.99 per month. In addition, you can upgrade to a yearly plan at just $79.99 and access unlimited entertainment throughout the year.
All leading streaming media players and smart TVs support the latest Disney Plus app, including the FireStick device. But, at the same time, you should recognize the problems that prevent you from accessing the app and watching your favorite movies or series on FireStick.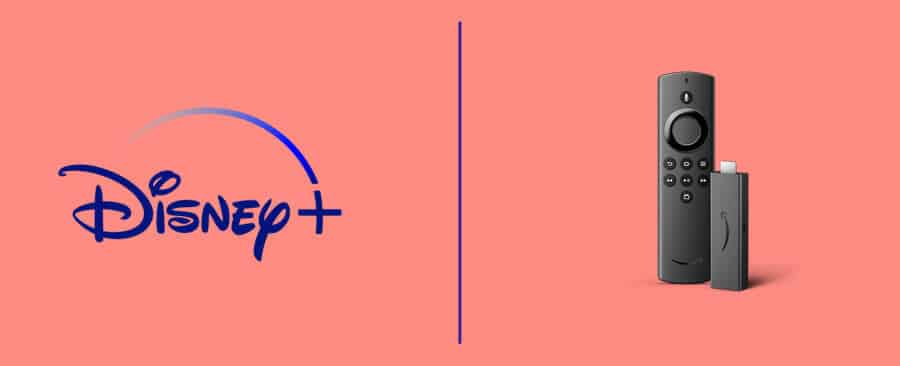 Issues like frequent streaming bugs, app crashing, media not playing, slow internet connection, or account glitches certainly pose some threats. But there's nothing to worry about, as you can quickly resolve the issues using the below troubleshooting tips.
Disney Plus Not Working on FireStick – Most Common Reasons
Let's quickly understand the main reasons that stop the Disney Plus app from connecting to the Amazon Fire Stick device.
Slow Internet Connection: You cannot access the Disney Plus app on your Fire Stick device without a proper internet connection. First, check your internet connection and ensure it is fast enough. You need at least 3 Mbps speed to stream SD content. However, you will need a speed of at least 9 Mbps to stream HD content.
Service Outages: If the Disney Plus app is not working on FireStick due to a service outage, you can do nothing. Just wait till the service is up and running once again.
Account Glitch: You may fail to access the Disney+ app on Fire Stick if the app doesn't recognize your account. It often happens when you mistype the credentials.
Corrupted Cache Files: It could be a potential cause of why you cannot access Disney Plus on FireStick.
Incompatible FireStick/ Fire TV: When you install the latest Disney Plus app on an obsolete version of FireStick, you will encounter some issues.
All these reasons lead to various issues like Disney Plus won't play on FireStick, the app won't open, it keeps loading, black screen, the app crashing or freezing, and more.
---
How to Fix "Disney Plus App Not Working on Fire TV Stick"
We have a handful of troubleshooting tips for the Disney Plus app not working on the FireStick problem.
Fix the Internet: An average speed of 50 Mbps is highly recommended to stream high-quality/ premium Disney Plus content on your Amazon Fire Stick device.
Reset Your Device: For problems like screen freezing, app freezing, app crashing, black screen, and delayed sounds, you just need to reset your device by doing a forced restart. Hold the Center and Play buttons together for at least 10 – 15 seconds to restart your FireStick device. Once your device restarts, launch the Disney Plus app and try accessing the content. Another way to restart your device is by navigating to Settings > My Fire TV > Restart.
Clear App Cache and Restart Disney Plus: In case of corrupted data, you must force-stop the app and start it again.

Go to Settings from the home screen of your FireStick device.
Select Applications > Manage Installed Applications.
Select Disney+ and click the Force Stop option.
You will then select Clear Data.
Click Clear Cache and select Reboot.
After restarting the device, launch the app and activate it at disneyplus.com/begin.
You should be able to access the premium content.

Check Child Settings: Are you using a controlled profile? You need to check the child settings to ensure that it doesn't hide anything. You can log out and log in again to see if you can stream your favorite content without an error.