BBC iPlayer is a renowned video-on-demand service from the British Broadcasting Corporation. The VOD service is available on all leading devices, including phones and tablets, computers, smart TVs, and streaming devices, including Roku.
If you are in the United Kingdom, streaming BBC iPlayer is so easy and fun. What if you live in the United States? You can watch BBC iPlayer on Roku without spending a dime.
Wondering how? This guide is all about getting you working tips on streaming award-winning dramas, entertainment, comedies, documentaries, and more on your big TV screen. Moreover, you can download your favorite programs on your Roku and watch them later (offline).
Things You Will Need to Watch BBC iPlayer on Roku
What are the prerequisites? Let's check them out!
Improve your internet speed if it isn't already.
Update your Roku device if it isn't already.
Sign up for a VPN service. (If you live outside the U.K.)
Also, you will need a mobile phone, tablet, or computer.
Guide to Add & Activate BBC iPlayer on Roku
Looking for easy steps to add & activate BBC iPlayer on Roku? Here you go!
You need to turn on your Roku device.
Press the Home icon on the remote to get the home screen.
Next, scroll to access the Streaming Channels option.
Now, select the Search Channels option.
Click the Search bar and type BBC iPlayer. (If you can't find the app in the channel store, you must update your Roku device.)
Once the app appears on your TV, select it and click Add Channel to get the BBC iPlayer Roku Channel app.
Launch the app by clicking the Go to Channel button.
Follow the prompts and take note of the activation code.
Visit bbc.com/account/tv on another device to pair your TV.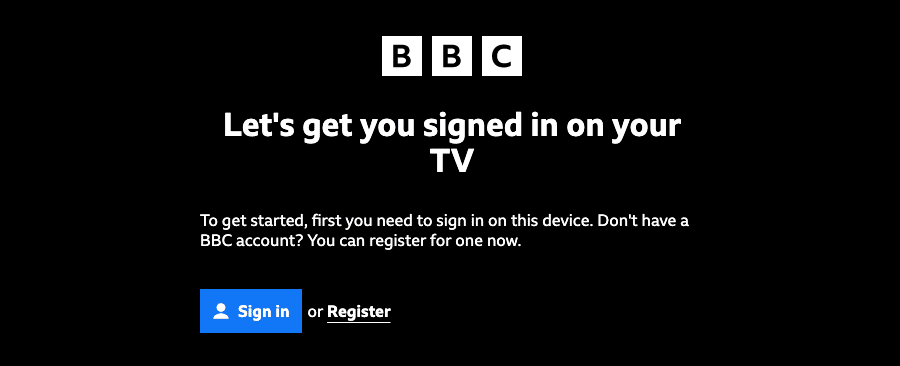 Click the Sign In button and provide the required credentials. (Click the Register button if you don't have the sign-in details.)
Enter the pairing code displayed on the TV screen.
Click the Sign in on your TV button.
Once you are done with the process, a success message should appear on the screen. You are now ready to enjoy your favorite programming.
If you fail to carry out this process, we have an alternative method you may want to try.
Screen Mirror BBC iPlayer on Roku from an Android Device
Here's what you need to do to use this method to stream BBC iPlayer on Roku.
Go to Settings on your Roku device.
Select System.
Access the Screen Mirroring Mode option.
Click Prompt or Always Allow.
The Screen Mirroring Mode is turned on.
Now, follow these steps on your Android phone –
Open Google Play Store and install the BBC iPlayer app.
Ensure your Roku and Android phone is connected to the same Wi-Fi.
Now, access the Notification Panel. (Pull down the screen from the top.)
Tap the Cast option.
It will take a few seconds to scan the nearby devices.
There you are! You can now select your Roku device.
Launch BBC iPlayer app on your phone and enter the sign-in details.
Play your video on your phone, and you can watch it on your Roku device.
Frequently Asked Questions
Is BBC iPlayer available in the U.S.?
BBC iPlayer is a popular video-on-demand service available in the U.K. If you want to watch the on-demand service in the U.S., you will need a VPN service.
How to get BBC iPlayer on Roku?
Use a VPN, download the BBC iPlayer on your Roku, and start streaming. To know more, refer to the steps mentioned above.
How much should I pay to watch BBC iPlayer in the United States?
You can add the video-on-demand service to your Roku and watch it for free.