The Roku Channel is one of the safest havens for people who wish to enjoy free video content using smart TVs or Roku streaming devices.
With the company making its Roku Channel app available on the leading devices like Android and iOS, this will help you access the content anywhere – even on the go. Moreover, you can also watch The Roku Channel on your favorite browser.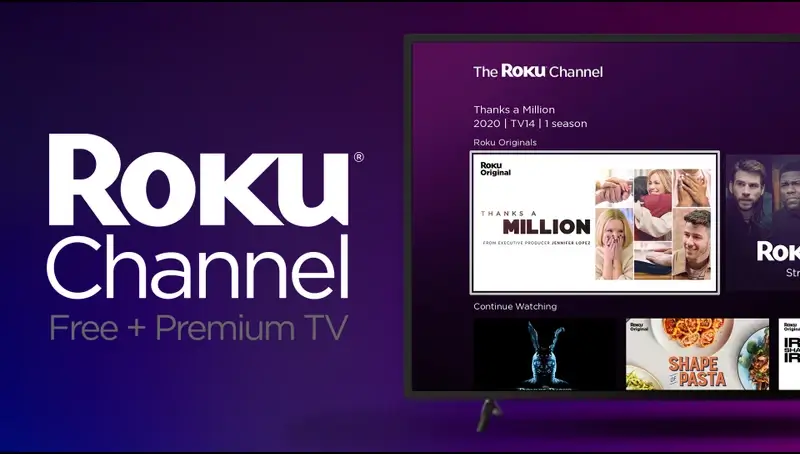 So, let's quickly learn how to watch The Roku Channel on Android, iPhone, and browsers.
Comprehensive Guide to Add The Roku Channel on Android and iOS Devices
The Roku Channel has a vast library that contains movies, TV shows, series, documentaries, and more. By downloading & installing the standalone version of the free app on your iOS and Android devices, you will be able to watch free video content at your convenience.
The Roku Channel on Android
To get The Roku Channel on your Android device, you need to follow the steps below.
Go to the Play Store on your Android device – phone or tablet.
Find The Roku Channel app using the search option.
Tap the app and install it.
After installing the app, tap Open to launch it on your Android phone.
Now, sign in to your Roku account. If you don't have an account, create a new Roku account.
You are now ready to stream TV shows and movies on your Android phone and tablet.
The Roku Channel on iOS
You can install The Roku Channel to your iOS device by following the steps below:
On your iOS device, navigate to the App Store.
Access the Search feature and look for The Roku Channel app.
Install the app by clicking the Get option.
Once The Roku Channel app is installed on your iPhone or iPad, locate the app and open it.
You will be prompted to create a Roku account if you don't have one.
You can now sign in and stream free video content on your iOS device.
How to Watch The Roku Channel on Your Browser
Want to watch popular shows like Mountain Men and Exodus Gods and Kings (Action & Adventure), Green Acres, Gaslight, Triangle, Frozen, Flowers in the Attic (Psychological Thrillers), Teen Wolf, etc. on your computer or phone using a web browser. Well, this is very much possible by accessing the official URL – https://therokuchannel.roku.com/.
You can create an account or sign in with existing credentials to get personal recommendations.
About The Roku Channel
The Roku Channel is your home for free TV. It brings you a vast collection of free shows, movies, kids, entertainment, and more. If you love free movies and TV shows, The Roku Channel is the most prominent source to stream Hollywood hits, kids and family entertainment, and classic TV series.
You need not pay a thing to watch hits like Left Behind, The Last Act, In the Name of the King, Cube, Mama, and more.
Since its inception, Roku has been adding free video content, movies, and TV shows to the Roku Channel. Moreover, it has a handful of free live TV options from well-known providers like fubo Sports, ABC News, etc.
Why only free videos and movies? You may opt for paid content by subscribing to channels like SHOWTIME, STARZ, etc. When you subscribe to a streaming service, you will be billed monthly or yearly as per your plan. You can cancel the subscription plan anytime if you want.
Apart from watching The Roku Channel on Android, iOS, and computer, you can explore its library on various Roku Players, Hisense (Roku TV), NOW TV, and SkyQ.