Telstra is a leading telecommunications and technology company in Australia that builds and operates "telecommunications networks" across the continent.
Also, it renders quality services in various other market spheres, including pay-tv, internet, mobile, and voice.
With 18.8 million retail mobile services, standalone data services, and 3.8 million retail fixed bundles, Telstra is arguably one of Australia's largest and fastest national mobile networks.
Join Telstra by signing up for prepaid service and activate the SIM card at telstra.com/activate to get started.
Pre-activation Checklist
In this guide, we will talk about the easiest way to activate your prepaid or postpaid service. But, first, let's learn what you need to activate your Telstra SIM card.
SIM serial number. (You can find it on the back of your SIM kit.)
Keep your ID and contact details handy.
Use a stable internet connection.
A computer or mobile device to access telstra.com activate URL.
Got these details? You are now ready to go ahead with the activation process.
Activate Telstra Pre-Paid SIM Card at telstra.com/activate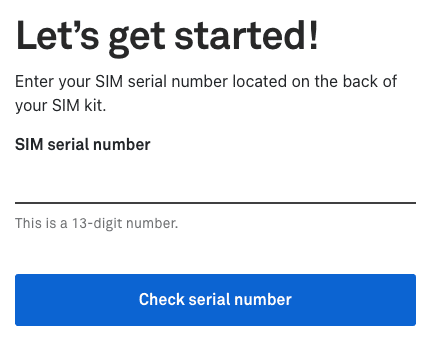 It is a simple process to get started with your prepaid service.
Launch a web browser and access telstra.com/activate.
Please scroll down and click Activate my Pre-Paid Service button.
Enter your 13-digit SIM serial number. If you don't know how to get the serial number, you can check the back of your SIM kit.
Click the Check Serial Number button.
You choose any of the options – Get a new Telstra number or Transfer your number from your current provider.
Then, select an option – Activate your SIM for mobile or For another data-only device.
Now, you will be prompted to enter your ID details.
Next, key in your contact details and select a plan.
After selecting a suitable plan, complete the recharge process.
Confirm your details and click the Activate button.
After successful activation, you will get a confirmation email or text. To ensure your prepaid service is activated, insert the SIM card into your phone (make sure your phone is turned off). Now, please turn it on and check whether you see Telstra next to the coverage bars. If you notice Telstra, the service is active.
Well, you cannot use it as soon as the service is active. The prepaid service will need at least 4 hours to be fully functional. In some cases, it may take more time.
If you are transferring your mobile number from your current provider to Telstra, it may take up to 48 hours.
---
Telstra.com Activate your Post-Paid Service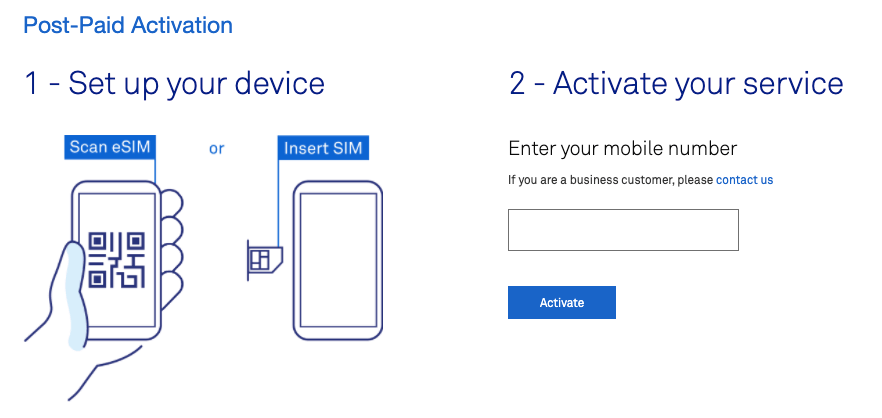 If you choose the postpaid service and want to get started, you must activate it first. Refer to the steps below to activate your Telstra Post-Paid SIM card.
Go to telstra.com/activate.
Click the Activate my post-paid service option.
Insert the SIM card into your phone.
Enter your mobile number and click the Activate button.
Follow the on-screen prompts to activate the Telstra Post-Paid SIM card.
Note: If you are a business customer, you need to contact Telstra.
---
Frequently Asked Questions
How to activate my Telstra pre-paid service using Telstra ID?
Here's a quicker way to activate your prepaid service using your Telstra sign-in details.

– Visit the activation page – telstra.com/activate.
– Click the Activate my Pre-Paid service button.
– If you want to use the sign-in details, click the Sign in option.
– Now, sign in with your Telstra ID and password.
– Follow the on-screen instructions to activate your prepaid service.
How to contact Telstra customer service?
There are two ways to get in touch with the Telstra support team.

Phone Service: You can reach out to Telstra professionals at 1(877) 835 – 7872.
Online Chat: Another way to get a quick resolution is by chatting. Visit Telstra.com.au and begin chatting with a real agent.