As per the latest updates, the United States averages 700k new COVID cases every day. So, if you plan on going out (unless it is inevitable), keep a tab on the present situation. In addition, you should stay updated on the current happening, not just COVID but everything else. And, what better way to stay updated than getting the news on your TV.
Even if you are a cord-cutter, you can still watch your favorite news channels on your Roku TV. The Roku Channel Store is home to a wide selection of news channels. Read to know how you can add the best News Channels on your Roku streaming device to watch the local, national and international news.
Top 5 News Channels on Roku (Updated 2022)
Apart from bringing you thousands of titles to watch from the best comforts of your home, Roku allows you to watch your favorite news channels dedicated to local, politically oriented, and busyness news. If you own a Roku device, we bring you the top 5 news channels to consider right now.
Haystack Local & World News
"From local coverage to current global events," add Haystack News to your Roku to watch a variety of news coverage. It should be your go-to news channel for hyper-relevant news for free.
Haystack News Activation URL – haystack.tv/activate
KCTV5 News
KCTV5 stands for Kansas City and is the No. 1 choice for the local residents for weather updates and breaking news. Add the channel on your Roku device to avail yourself of the latest news, weather radar, sports headline, special investigation reports, and StormTrack5 weather forecast.
KCTV5 will also get your favorite stories like Friday Night Flights, Good Question, and Call for Action. Sports lovers can watch the sports headlines on the Tigers, Jayhawks, Royals, Wildcats, and Chiefs.
KCTV5 News Activate Link – kctv5.com/activate
OAN News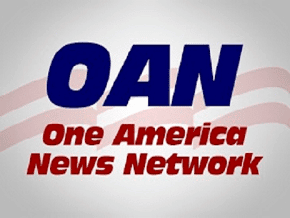 One America News Network (OAN) is the ultimate reservoir for credible news. Tune into the OAN News channel on your Roku to watch entertainment news, breaking political and business headlines.
Fox News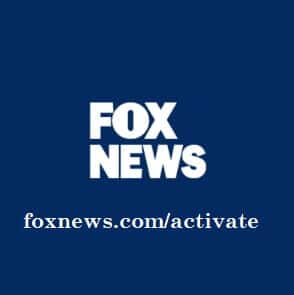 Want national and world news? Why not add the Fox News app to your Roku device? We are giving you the top 5 reasons to get Fox News on Roku –
Catch up on live headlines and exclusive news.
Receive breaking news alerts and live videos anytime, anywhere.
Enjoy shows like The Five, Fox & Friends, The O'Reilly Factor, Special Report, and Hannity.
Read news stories.
Listen to Fox News Radio live, podcasts, and more.
Activate Fox News @ foxnews.com/activate
Newsmax TV
It is a 24/ 7 free live channel that never shies away from offering minute headlines and other leading information on finance, health, politics, and more. Newsmax TV is available on the Roku Channel Store.
How to Add a News Channel on Roku
To watch any of these news channels on your Roku device, you must add the app first. Here's a step-by-step procedure to do it.
Power on your Roku device.
Go to the Roku home screen by tapping the Home icon on the Roku remote.
After accessing the home screen, scroll down to the Streaming Channels option.
Now, select Search Channels.
Find your preferred news channel using the search option.
Install the app by clicking the Add channel button.
After installation, press Go to Channel to return to the home screen.
Locate the channel in the Roku channel list and launch it.
Your favorite news channel is now added to your Roku device.